68mm and 78mm EcoLite tubes are the ideal fit for the ASCERA 0.5mL and 1mL Zirconia Ceramic 510-vape cartridges.      
Choose from a selection of pre-roll tubes aimed to fit single pre-rolls and larger blunt cones.                                                
Explore our selection of tubes that allows you to reduce your packaging footprint, while increasing your pre-roll sales.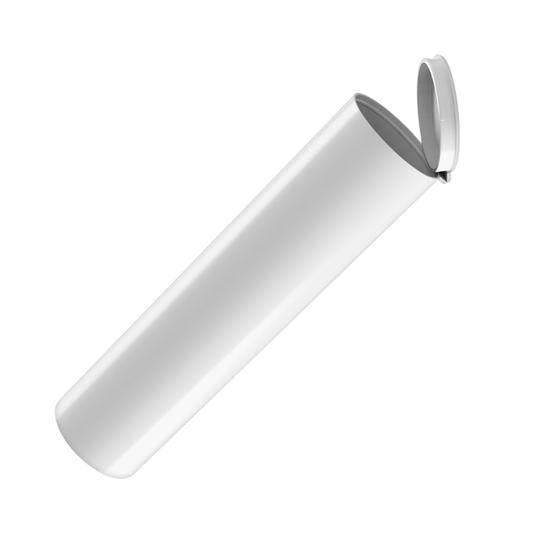 Health Canada CR Approved
Our line of Eco-Lite containers use about 50% less plastic than the most popular containers and tubes on the market.
Our pre-roll tubes and vape cartridge tubes are industry standard, state-compliant, and US 16 CFR 1700.20 certified. We follow FDA standards and all of our pop top plastic packaging is made to be child-resistant.
EcoLite tubes keep you pre-rolls and vape cartridges protected, while being odor resistant, child resistant and FDA certified.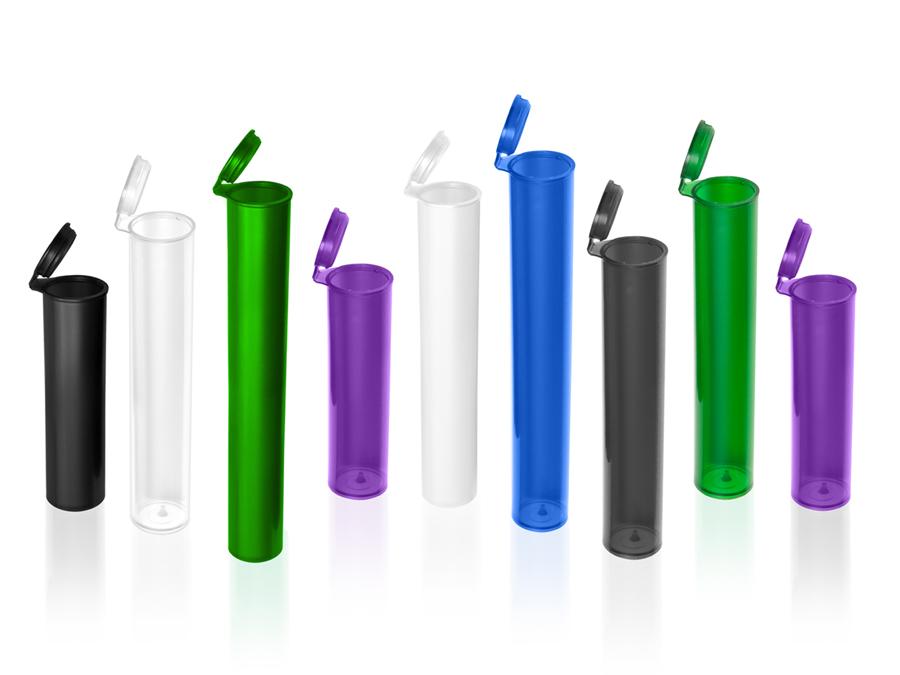 Pre-Roll Tubes of All Colors and Sizes Available
We have pre-roll tubes and vape cartridge tubes of all colors and sizes, including 98mm, 114mm, 116mm and 126mm.
If you would like another color for any of our sizes, we can make them for you with a minimum purchase. You can even get your own custom, full body, branded shrink sleeve labels with your design on them for your plastic tubes if needed. 
Our joint tubes' sleek design allows your pre roll brand to maintain it's branding quality, while offering you a versatile way to package your products. The "pop top" part of our tube has enough resistance to ensure child resistance, while still not being terribly difficult for adult consumers.