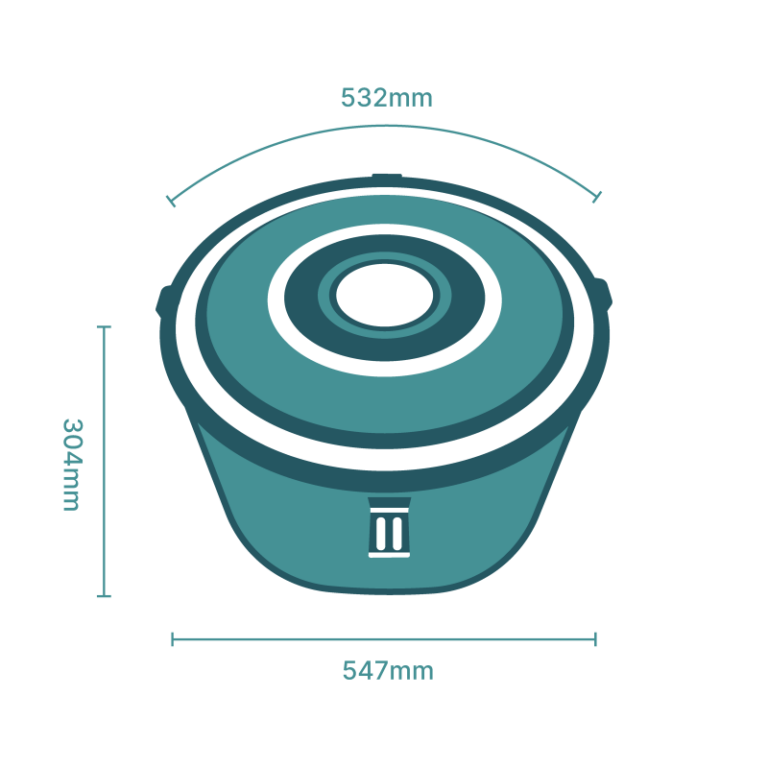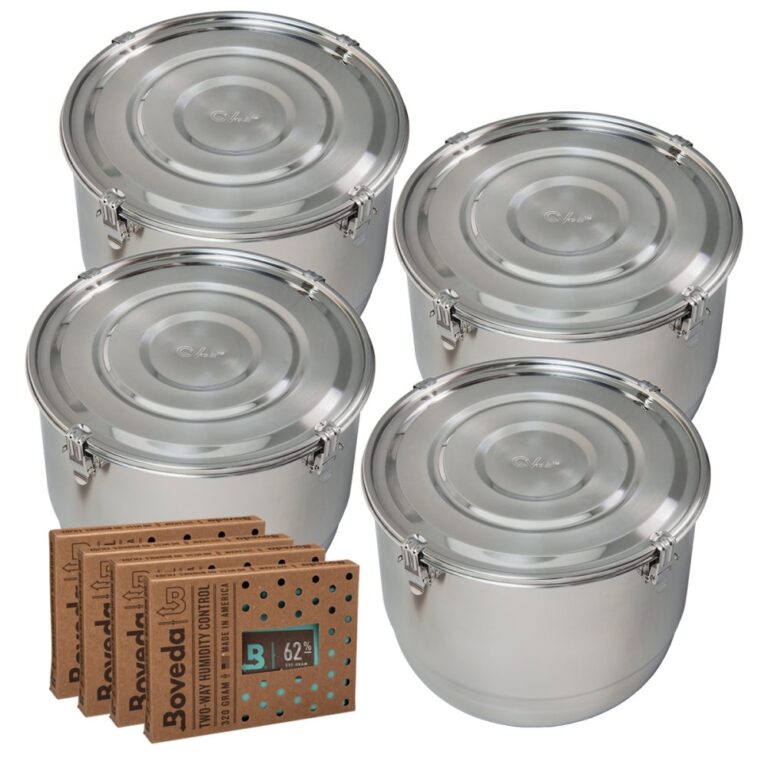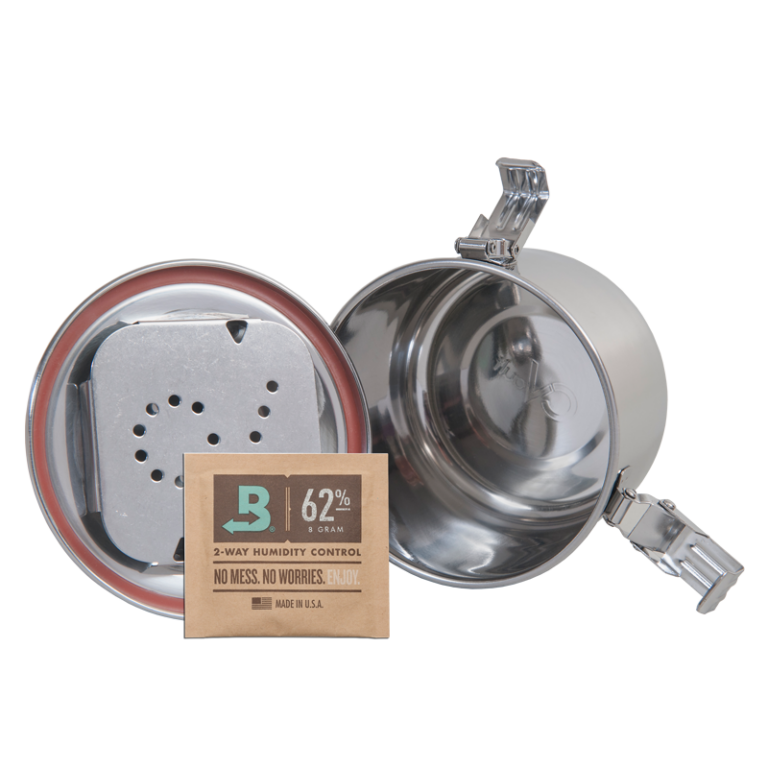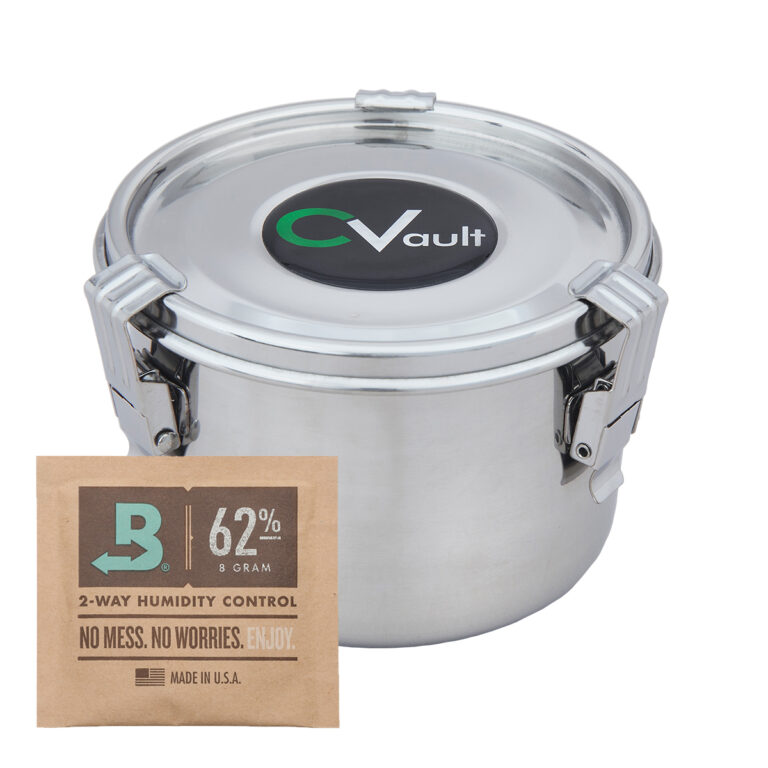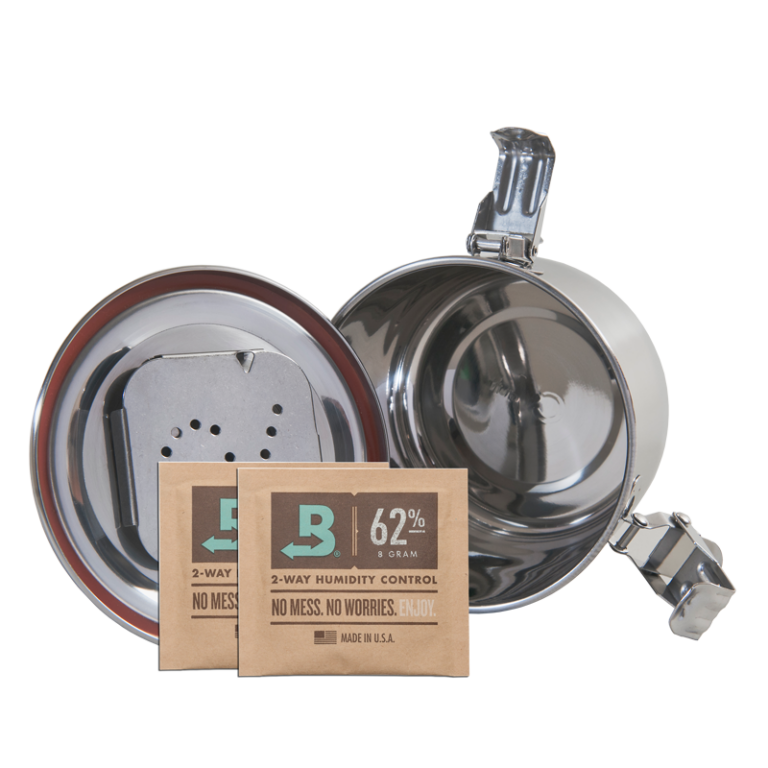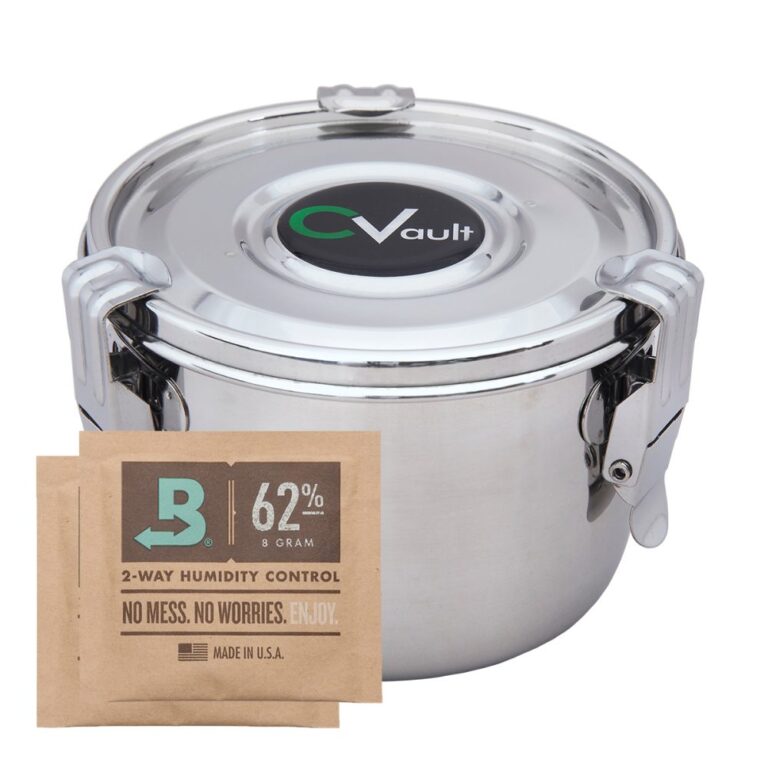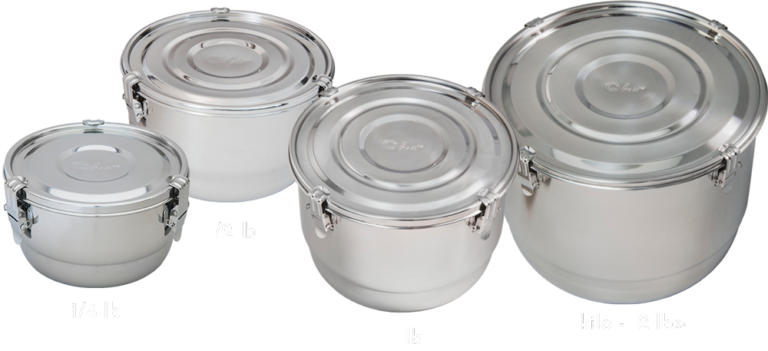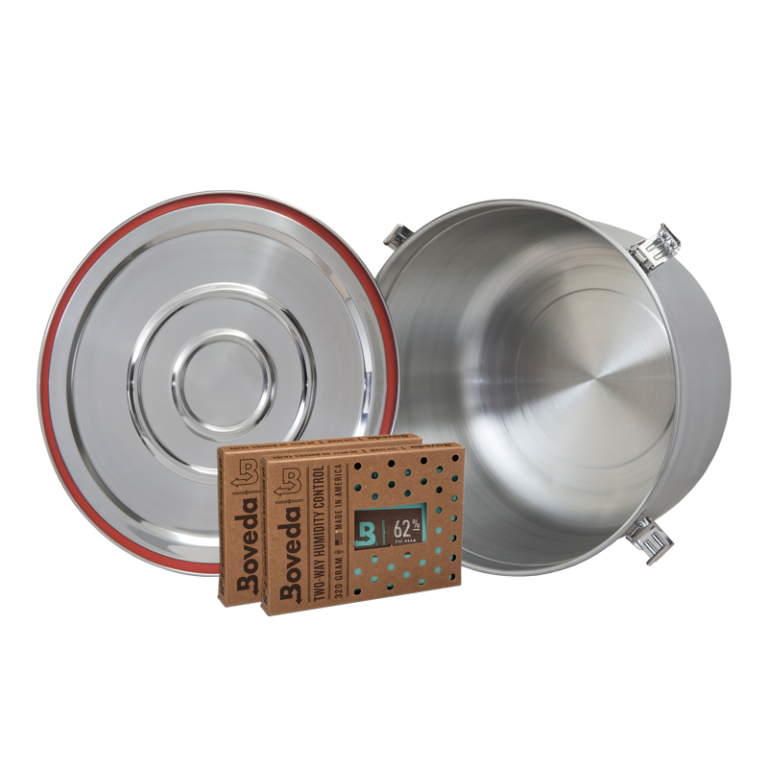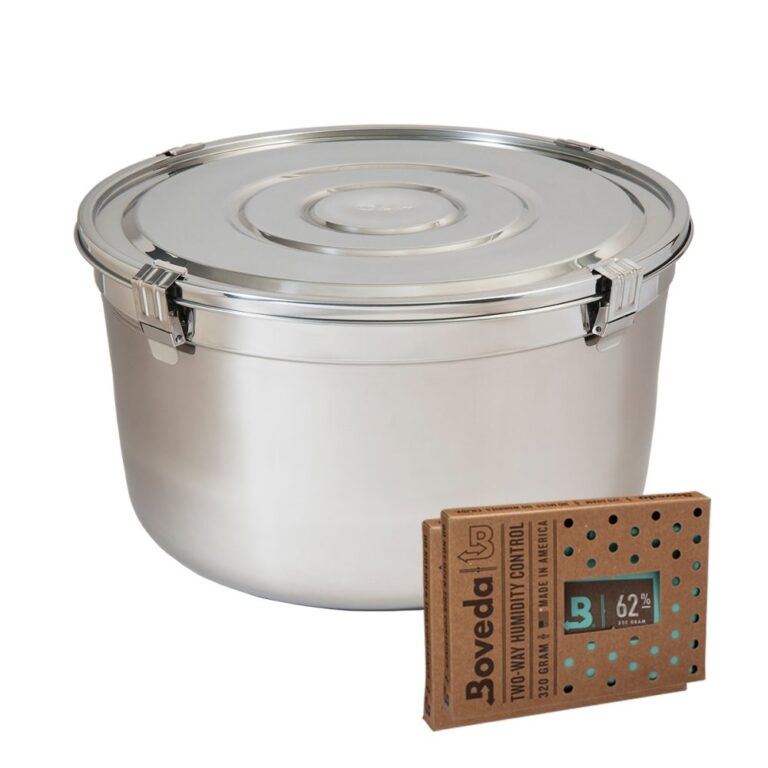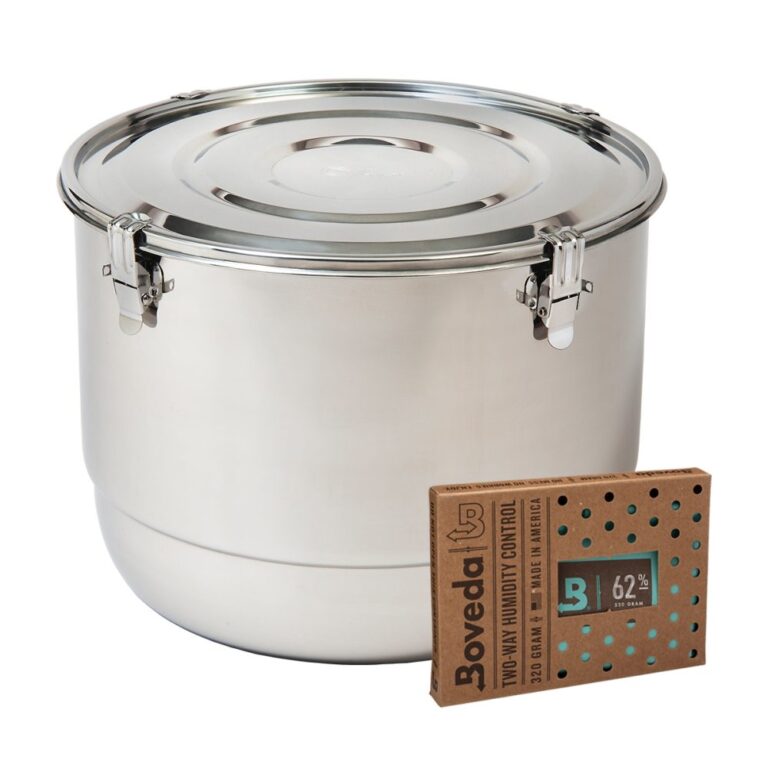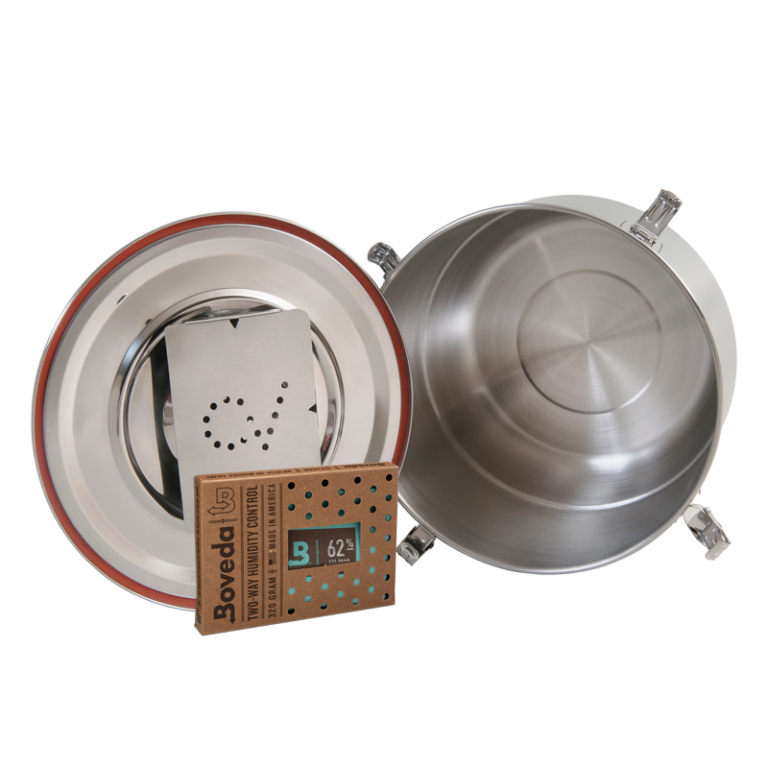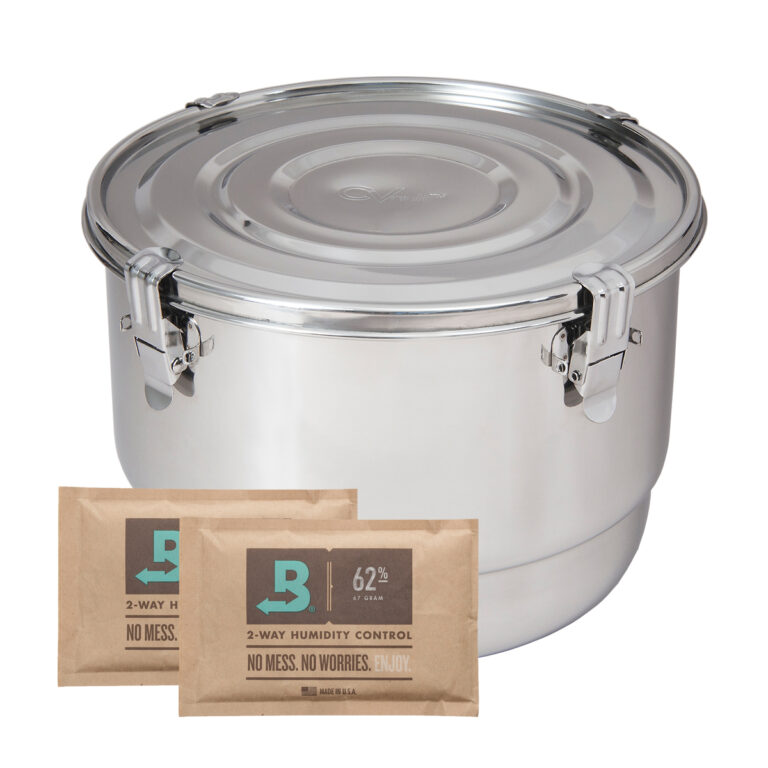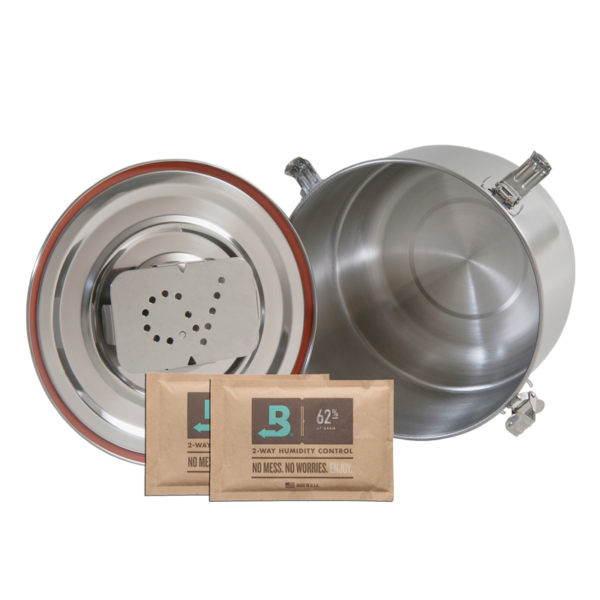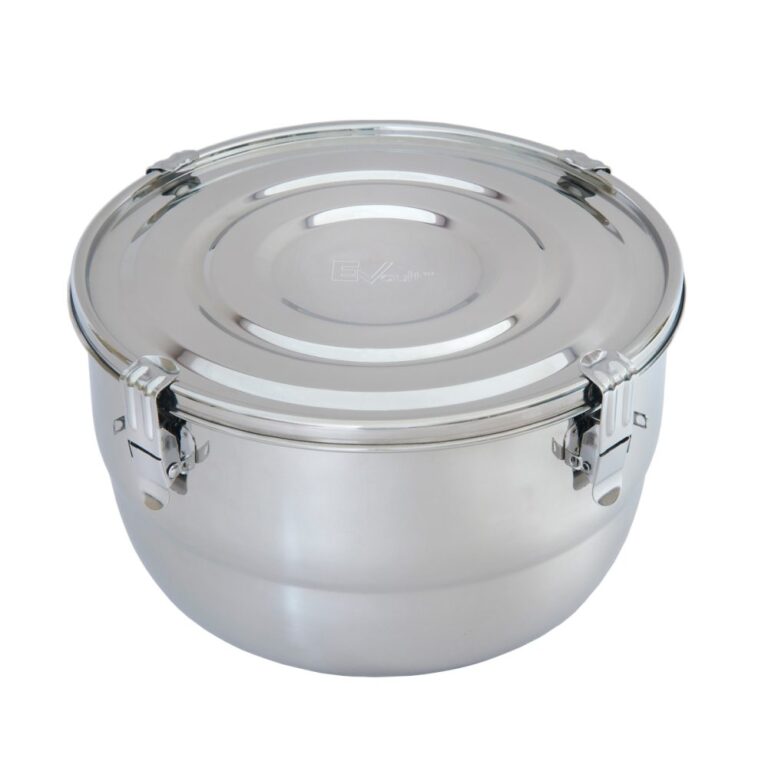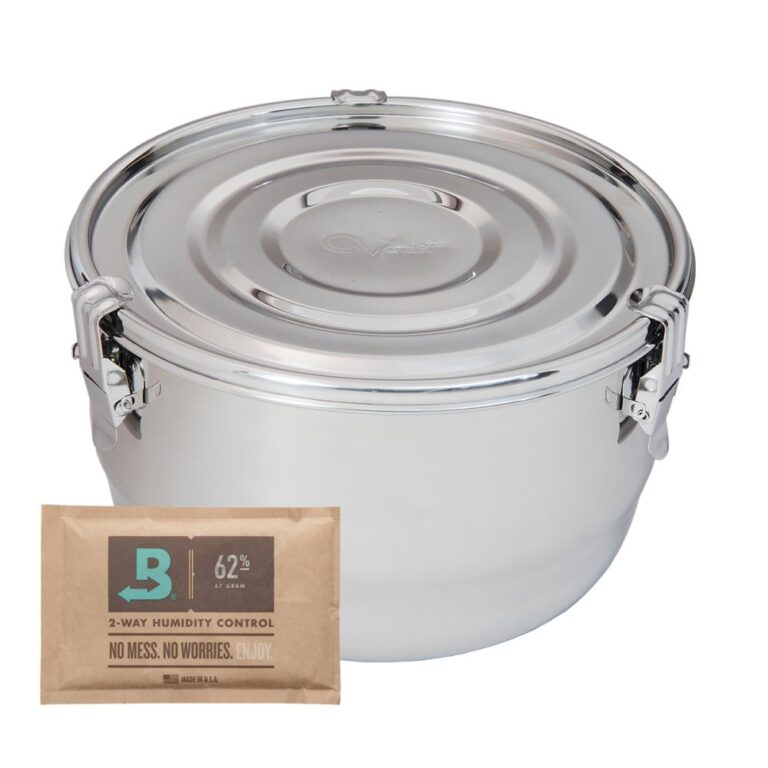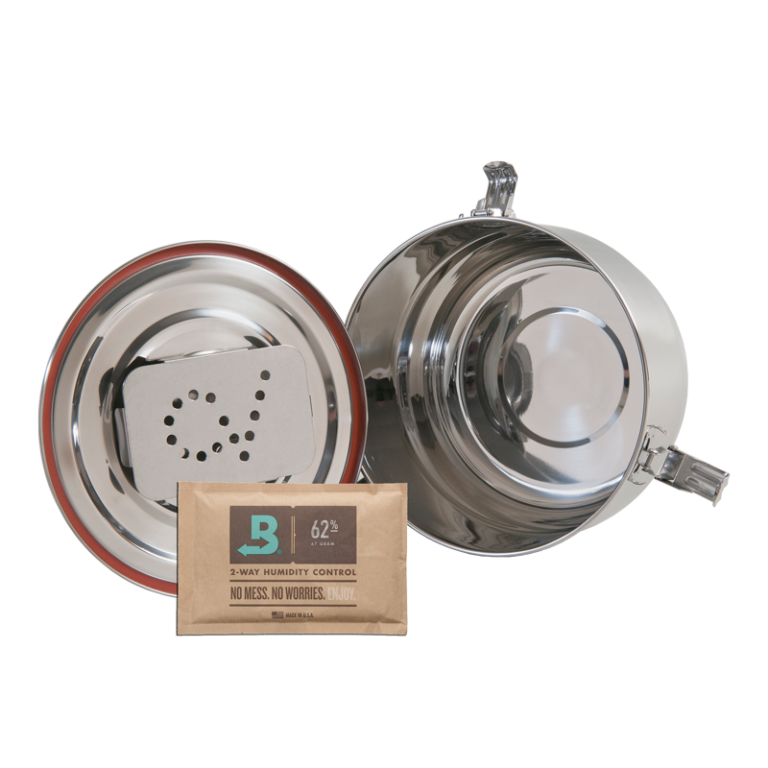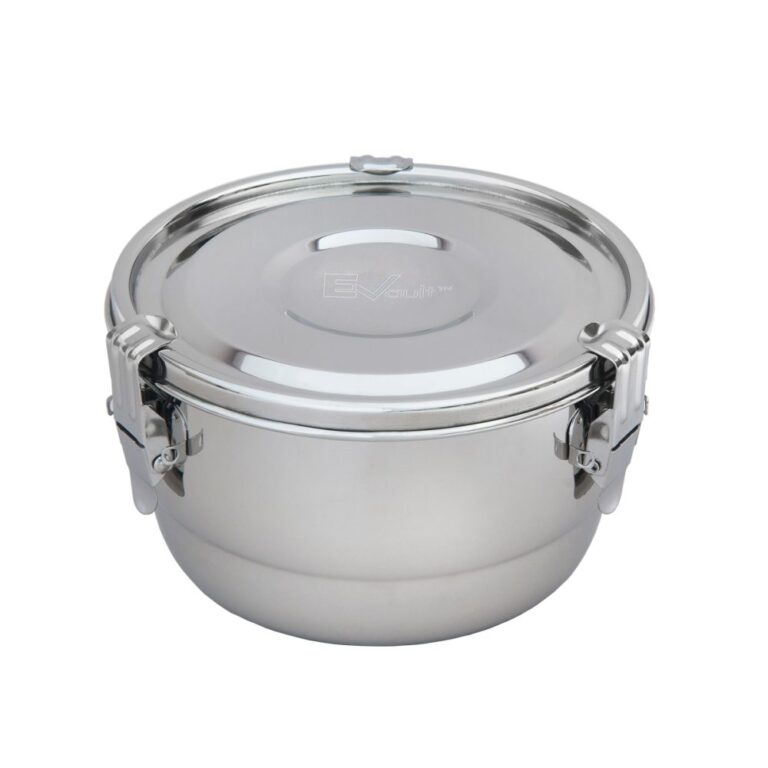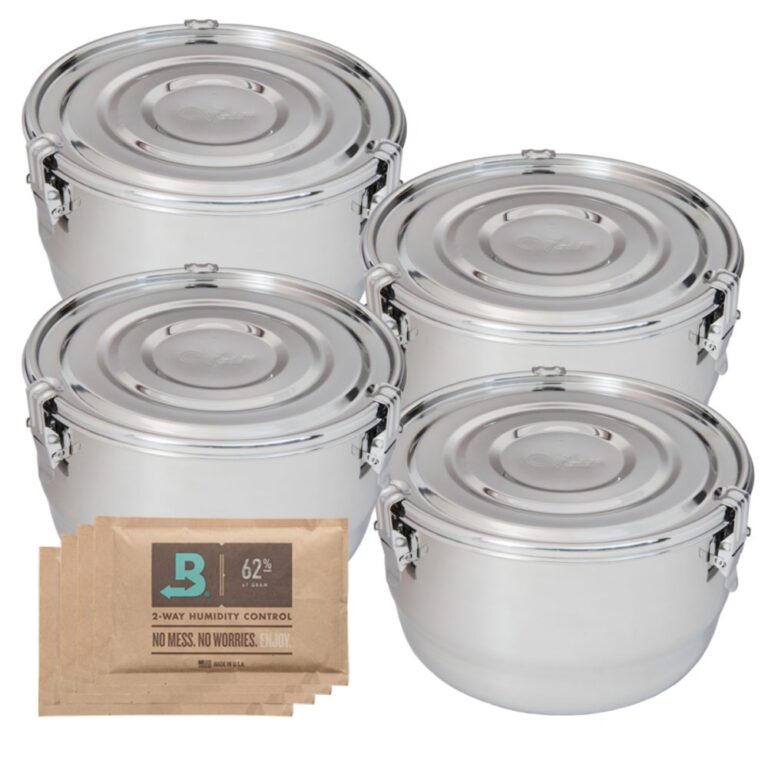 The World's Smartest Curing & Humidity-Controlled Cannabis Stash Container. No thinking required!
 Reduce Weight / $ Loss
 SOP Curing & Storage
 Sustainable
 Consistency — Boutique/Branded Flower
 Humidity Options
 Upgraded 316 Stainless Steel
 Pharma / Chemical Use
 Secure Latches
 Ideal for Packaging
CVault cannabis stash containers control air, light & humidity
Thick silicone ring ensures a reliably tight seal
Patented holder specially designed to hold Boveda® packs
Growers use CVault® Storage Containers to Grow Profits
CVaults have a wide mouth design for easy access
Durable 304 food-grade stainless steel
Multiple latch design locks in product freshness
Looking for more than what we have in stock?
Request a quote to pre-order, or recieve an email when the product is back in stock.