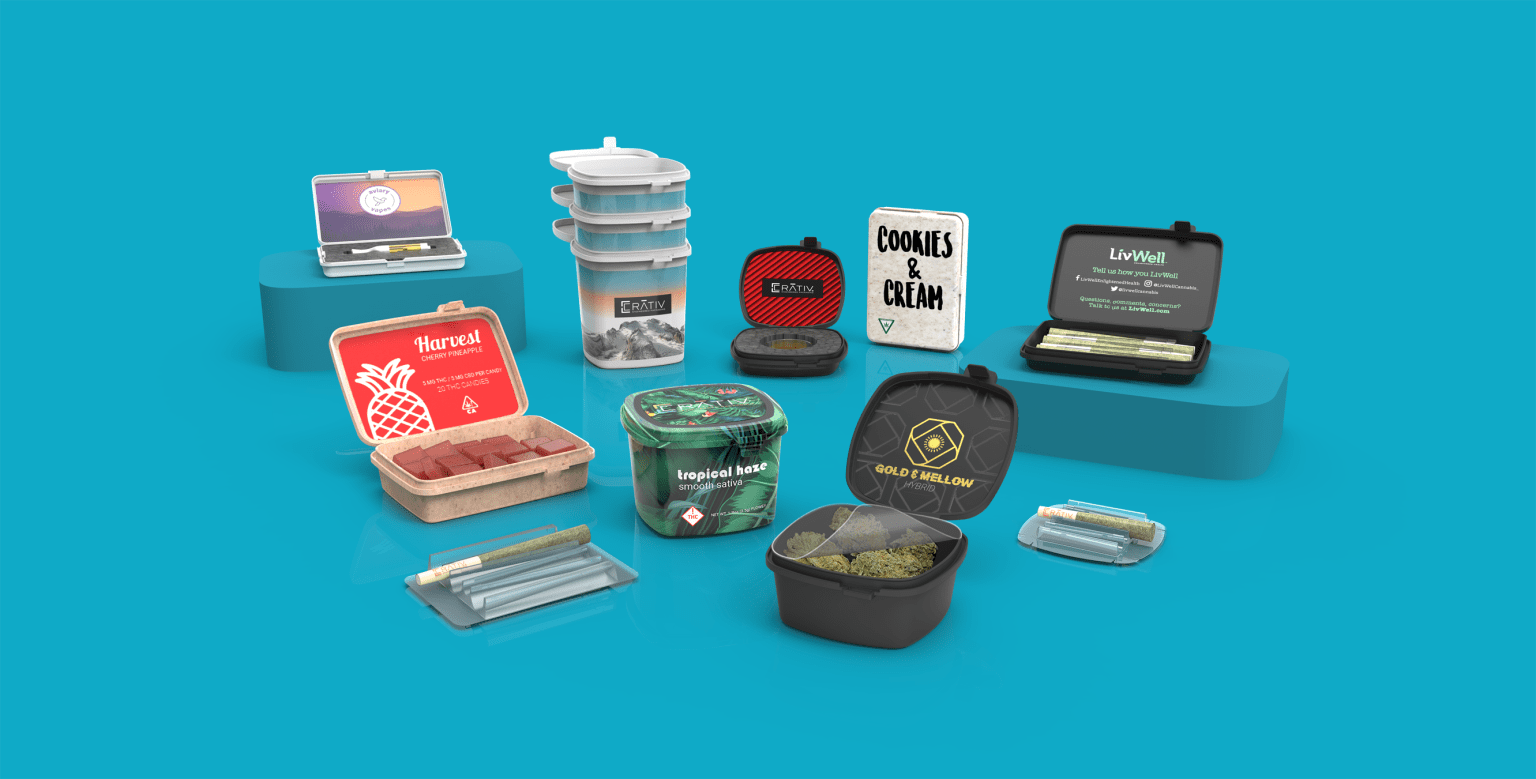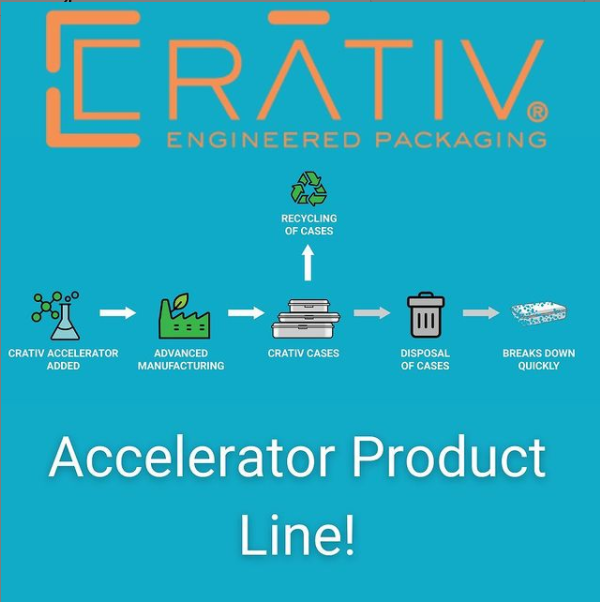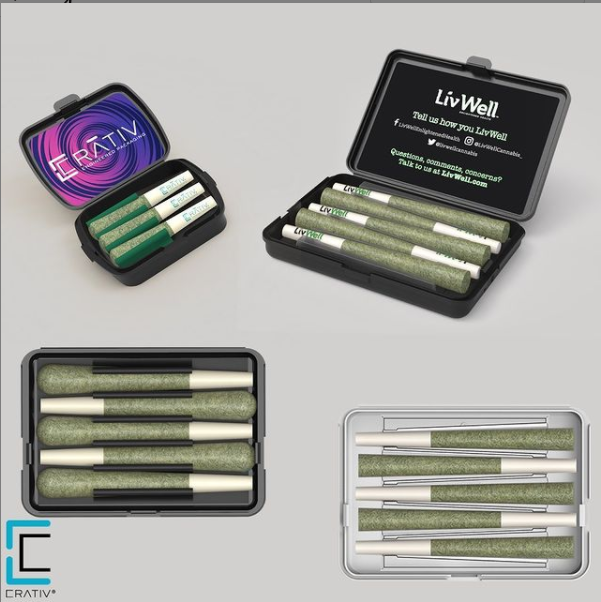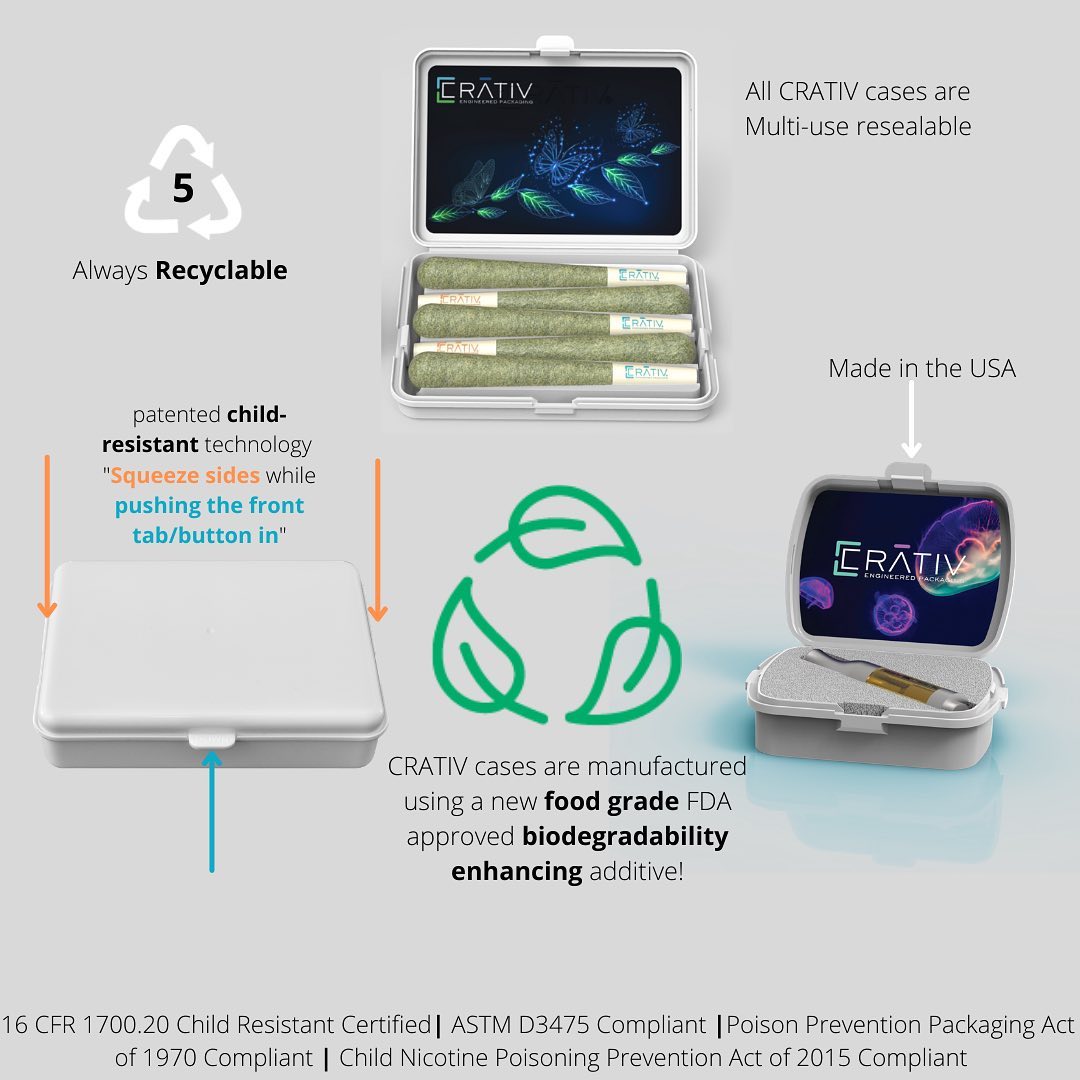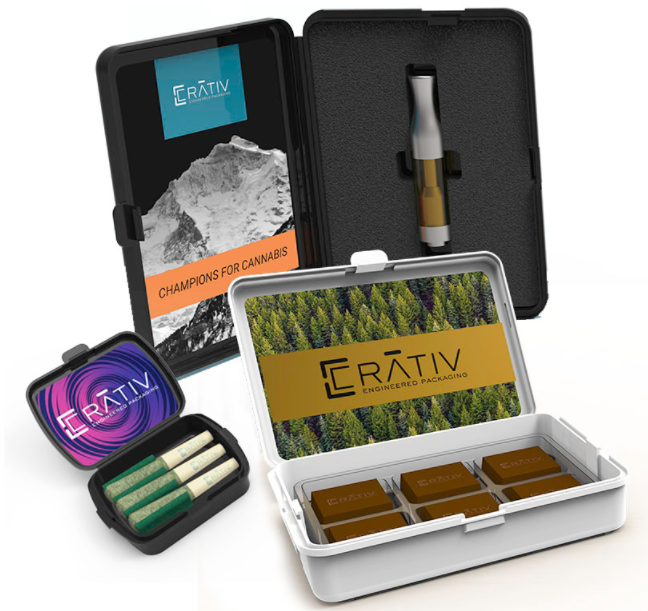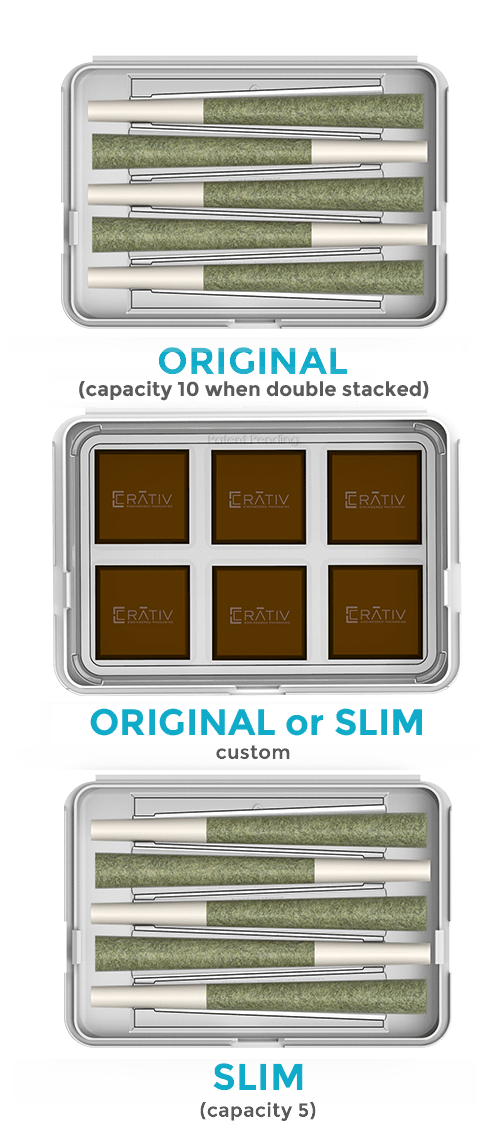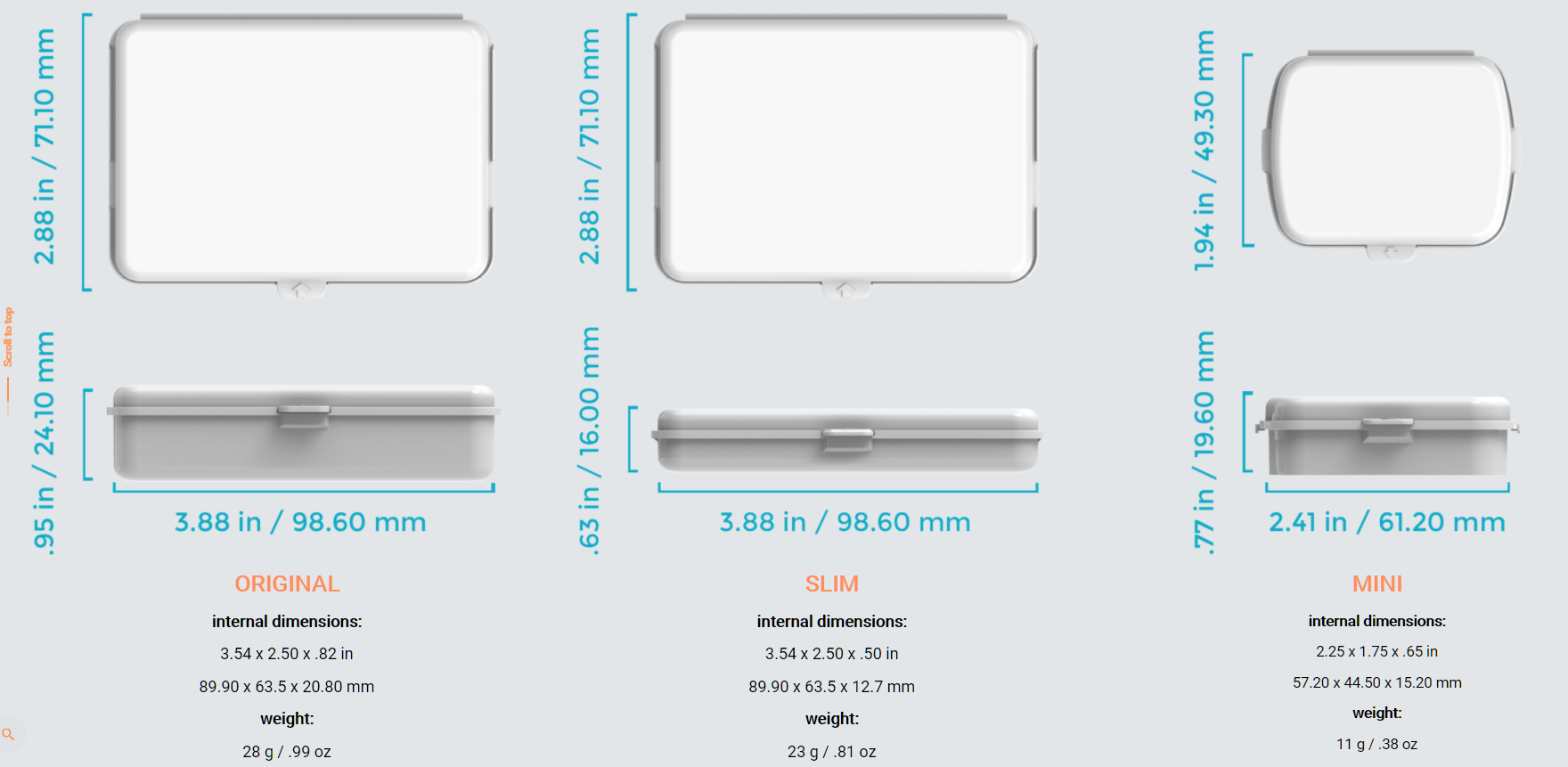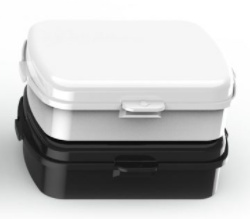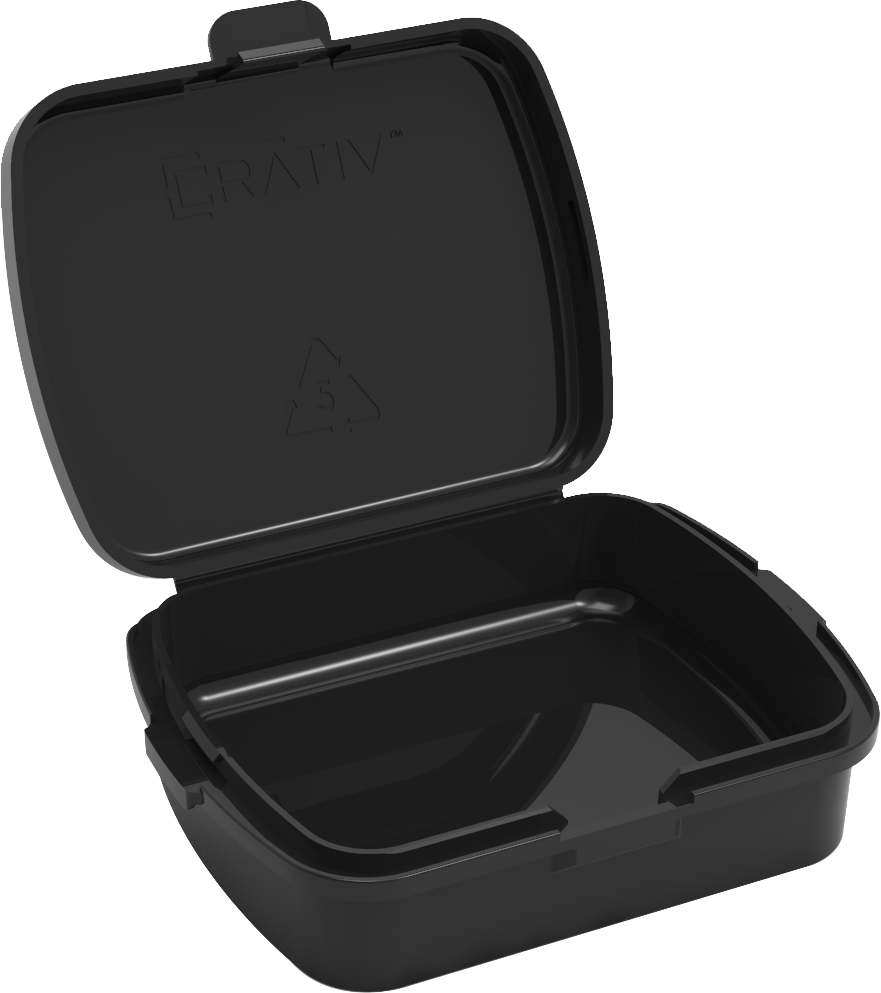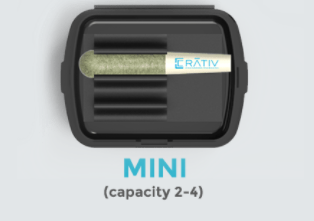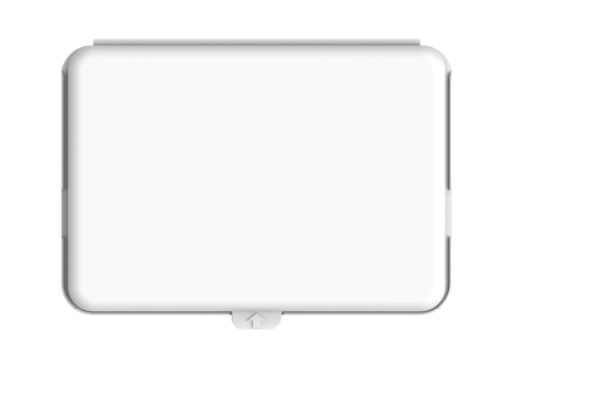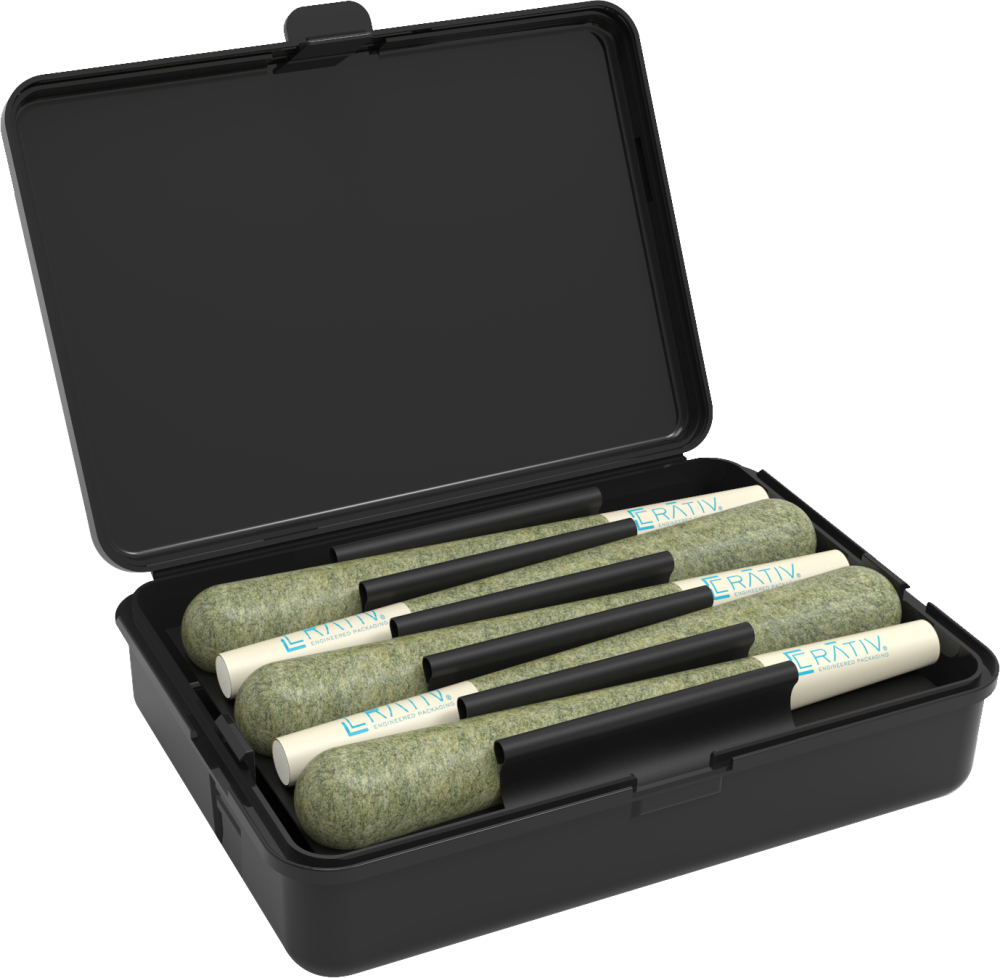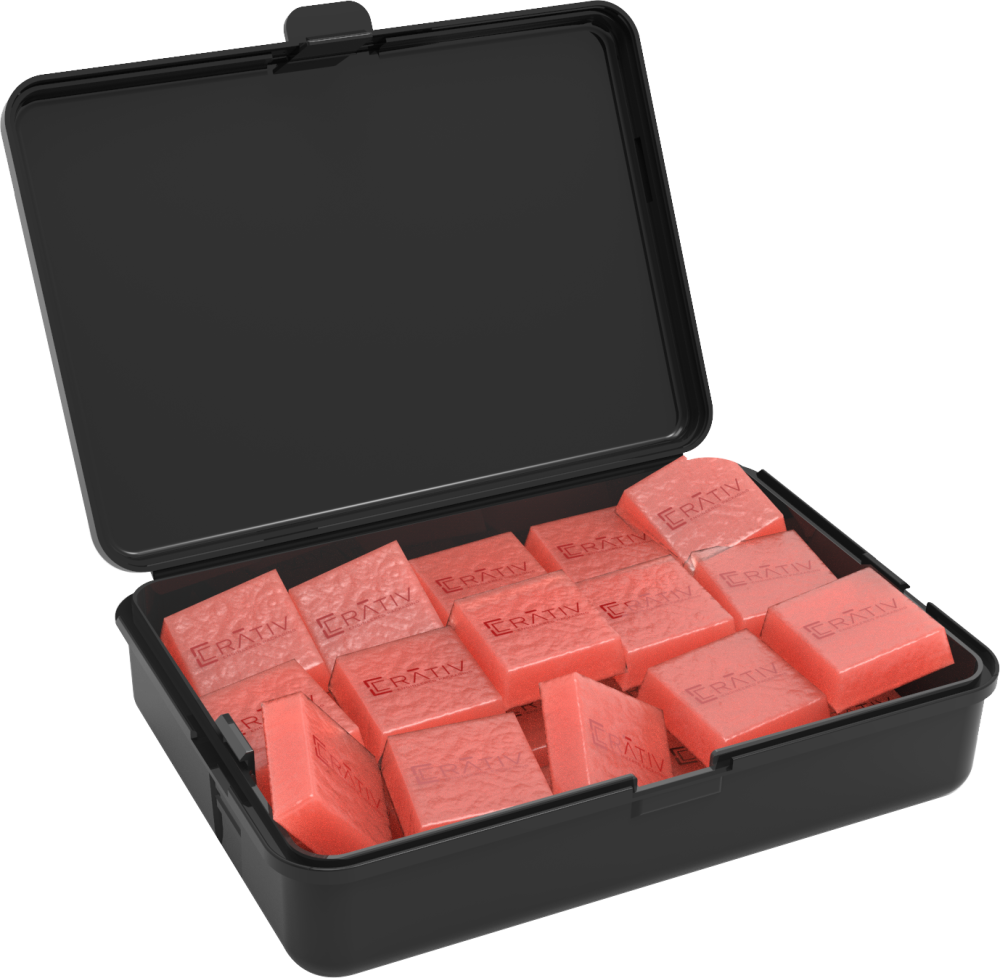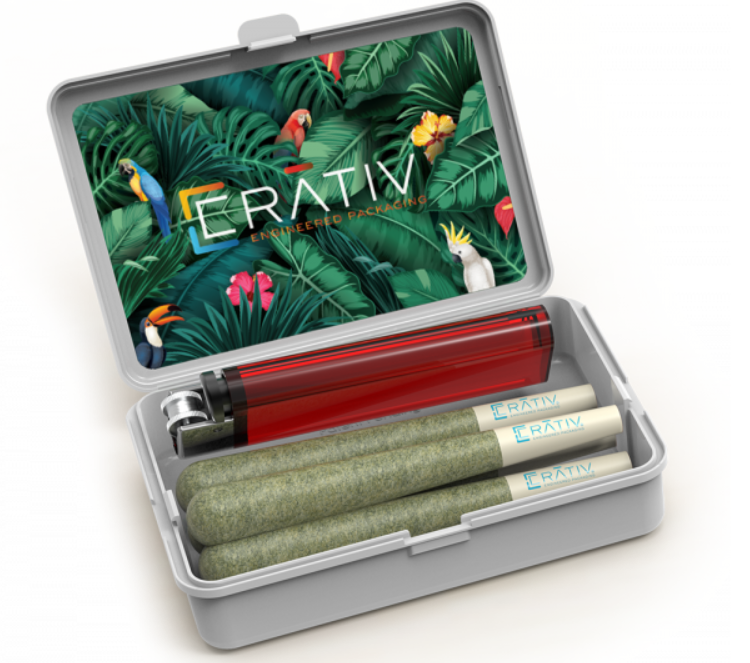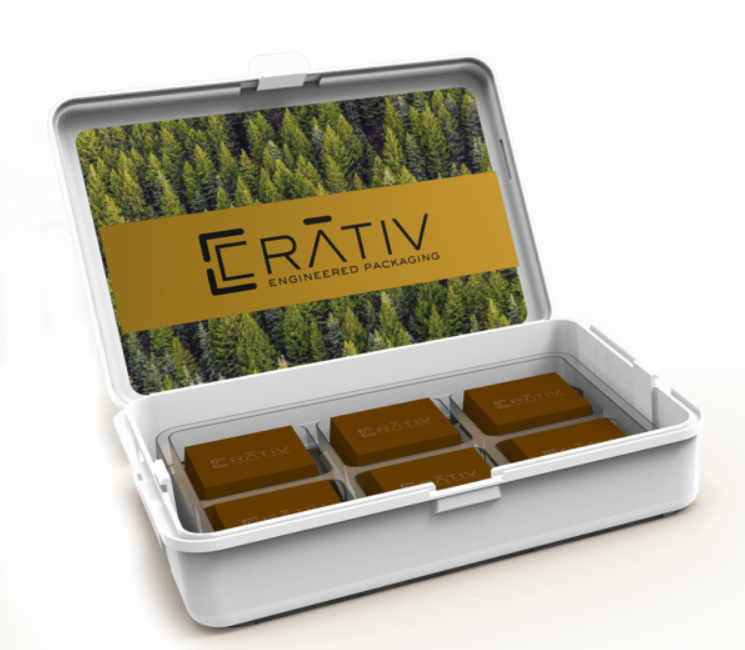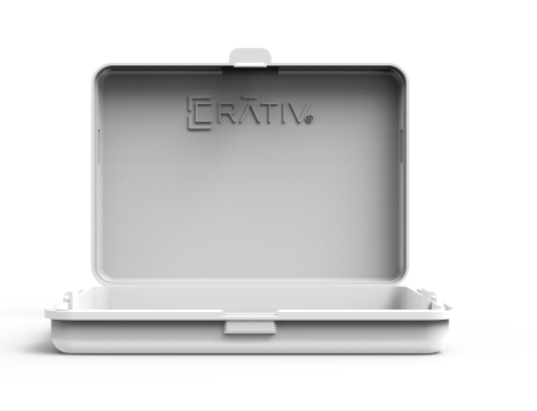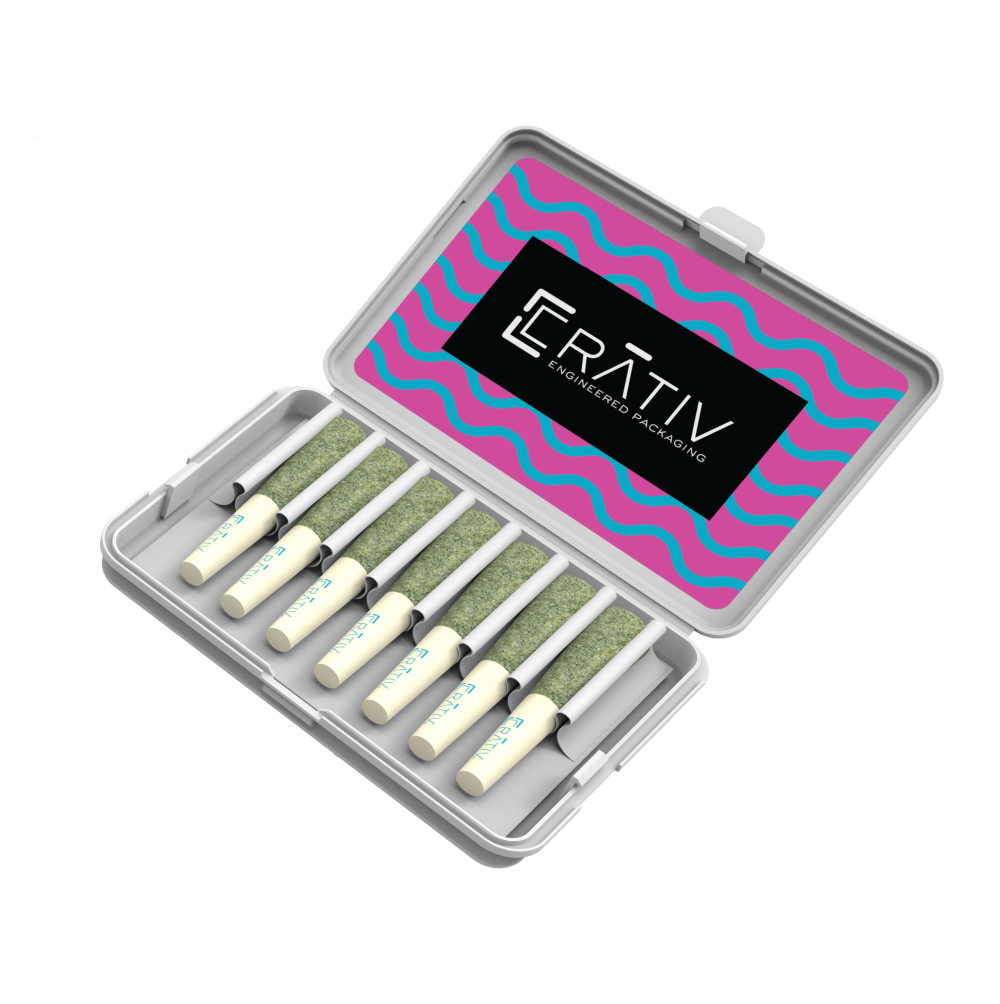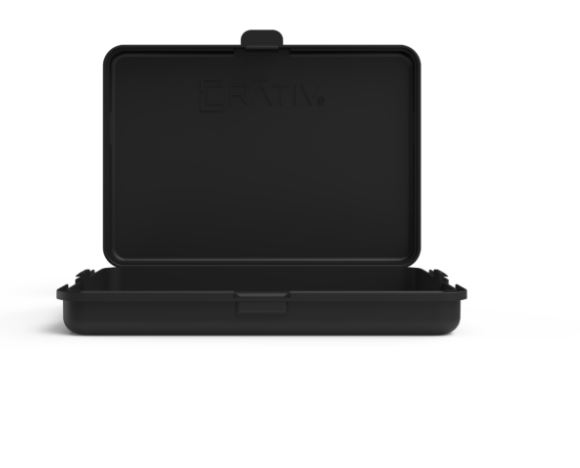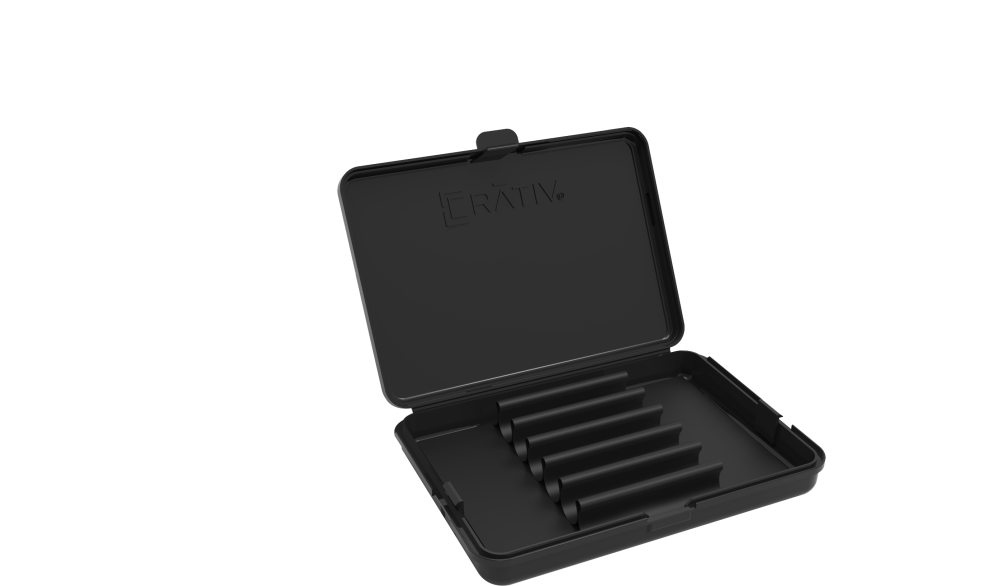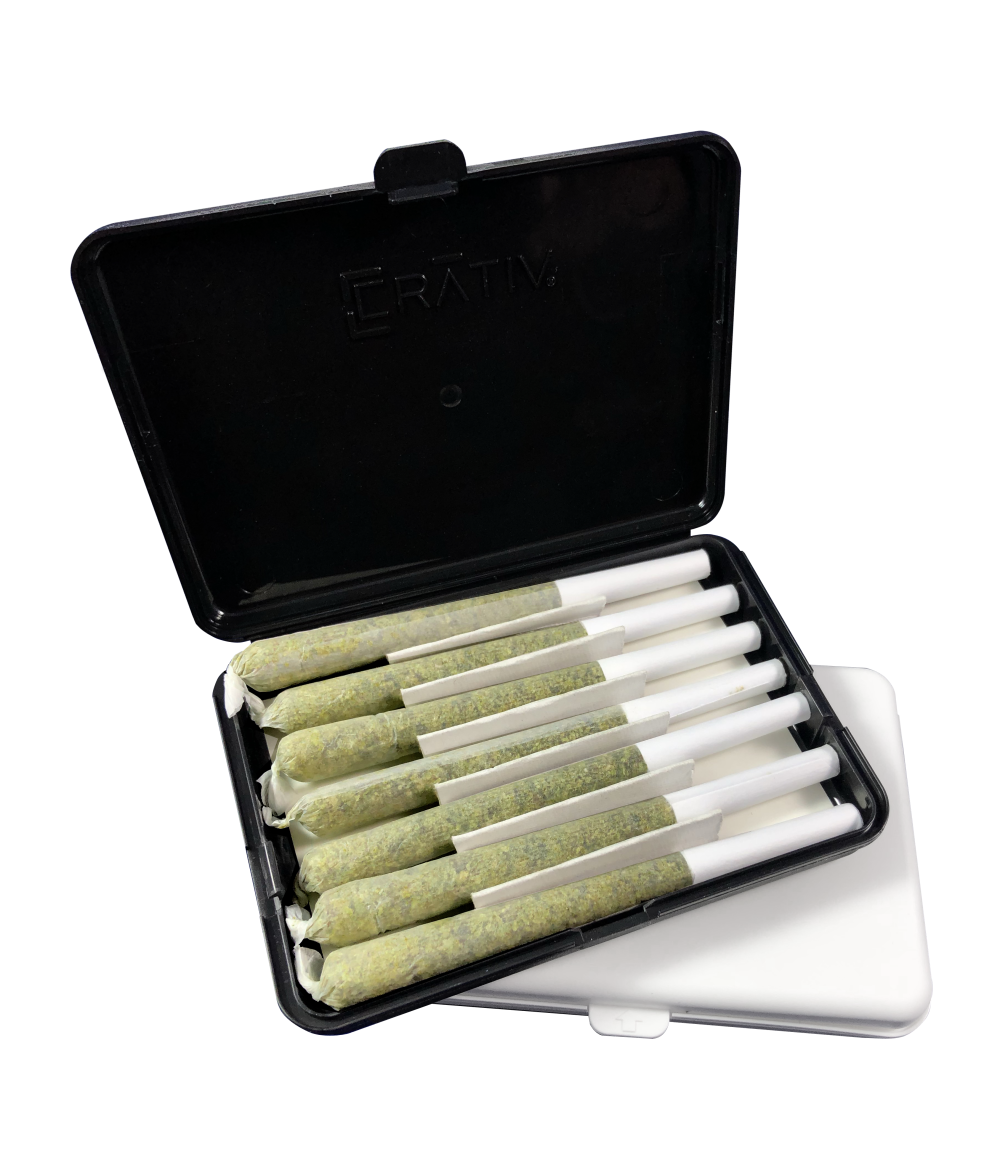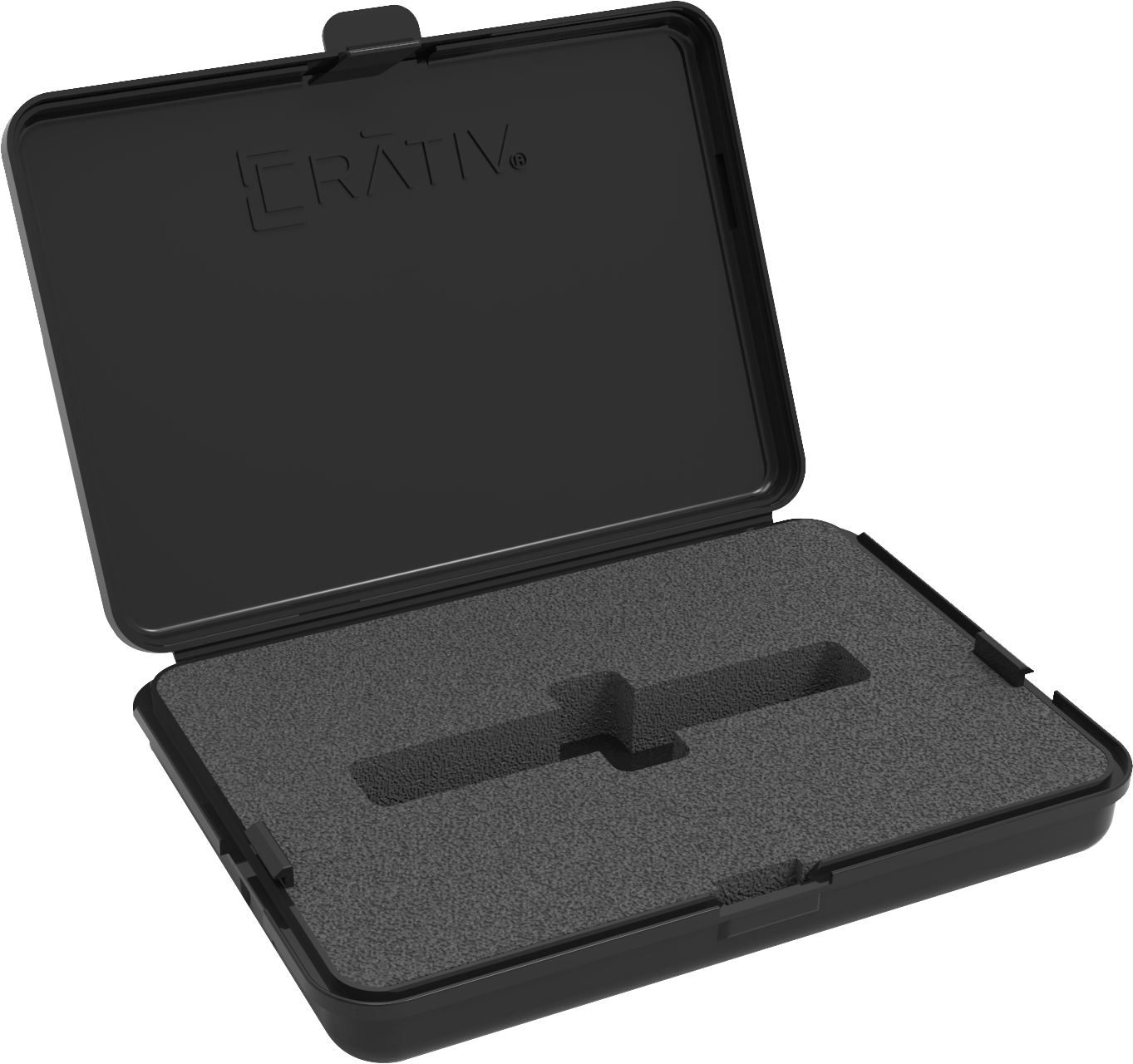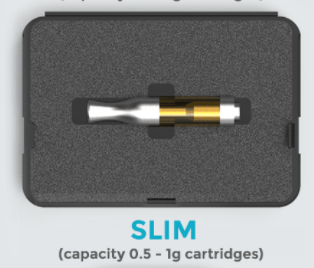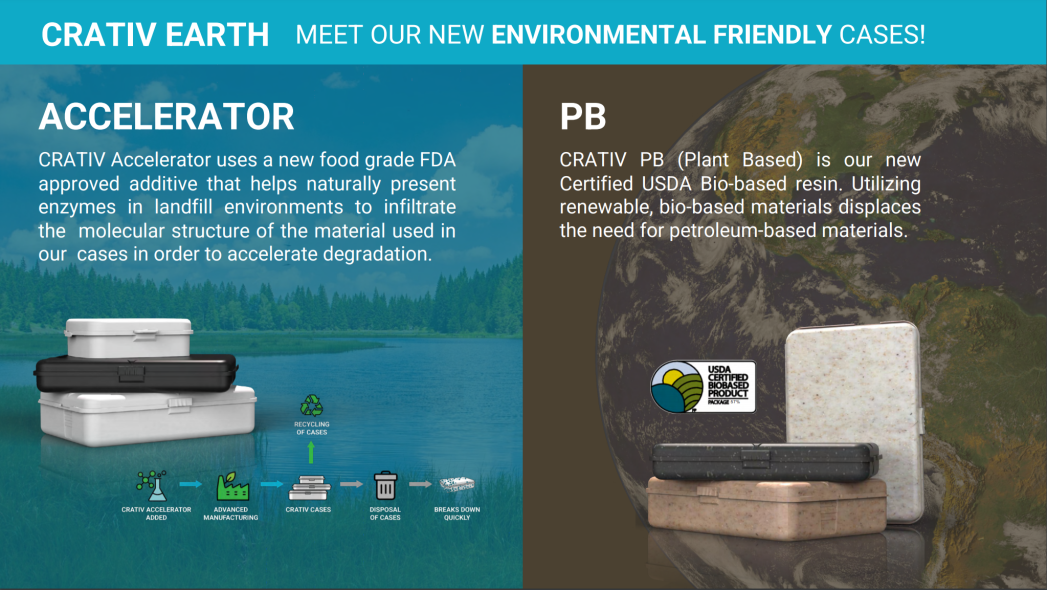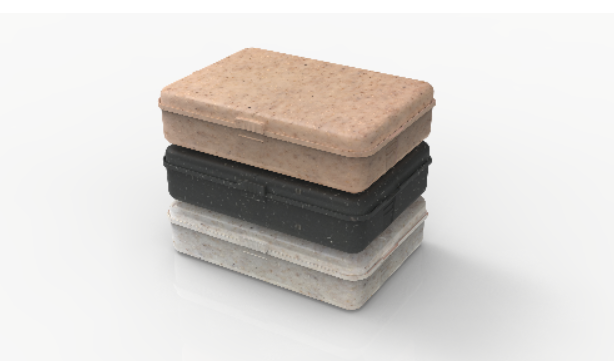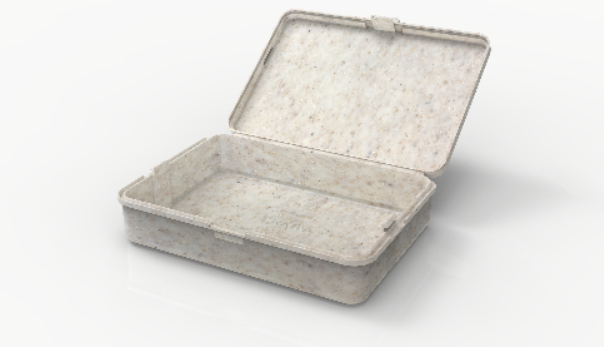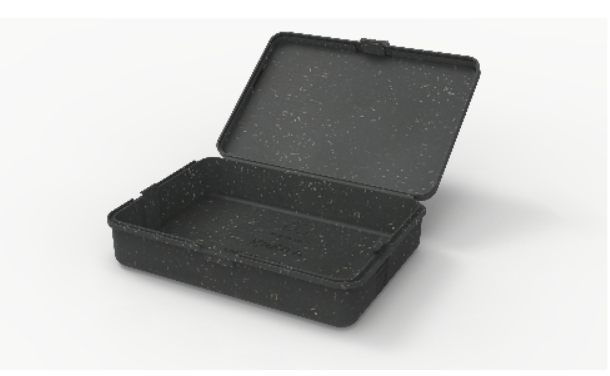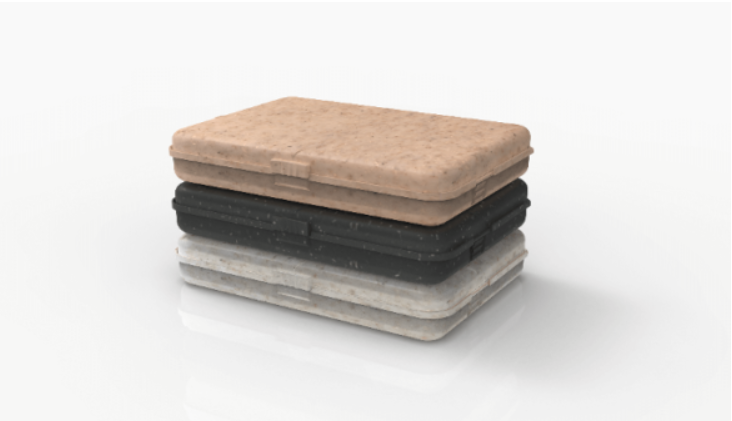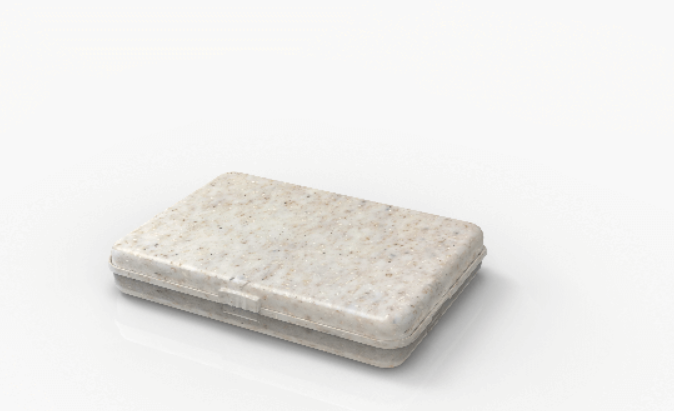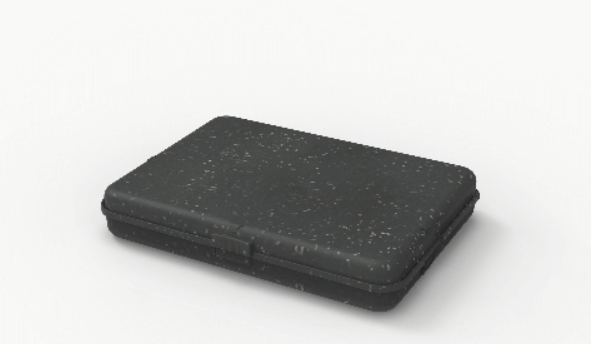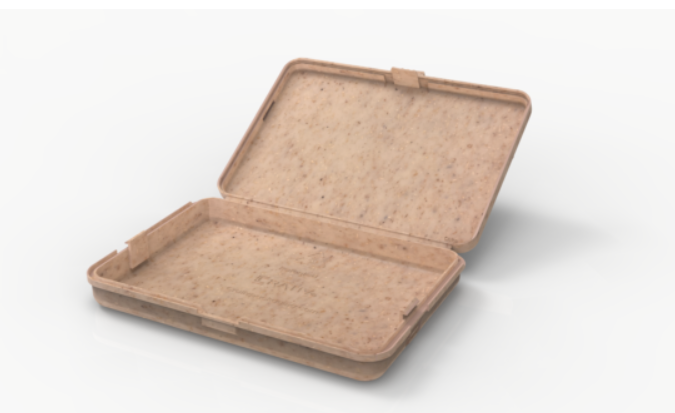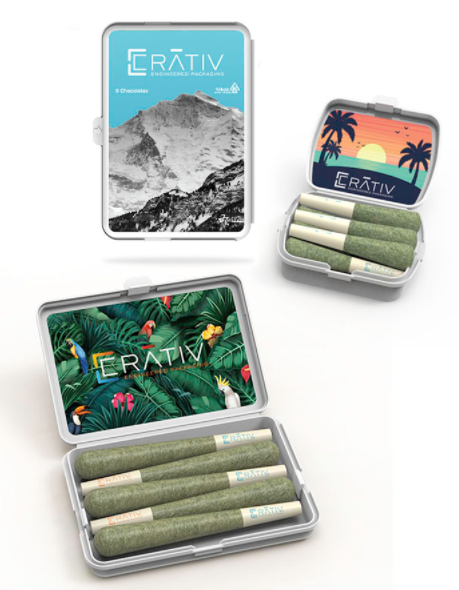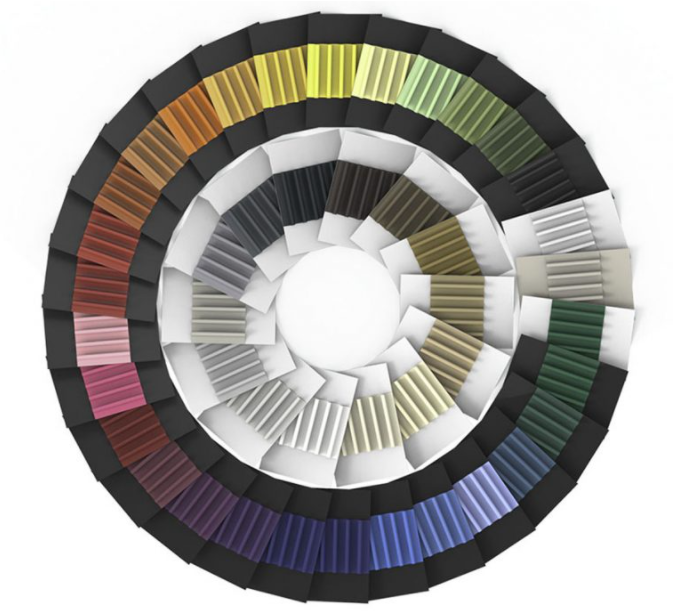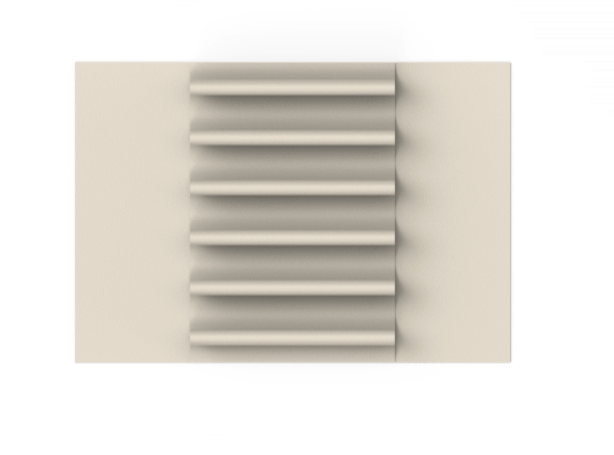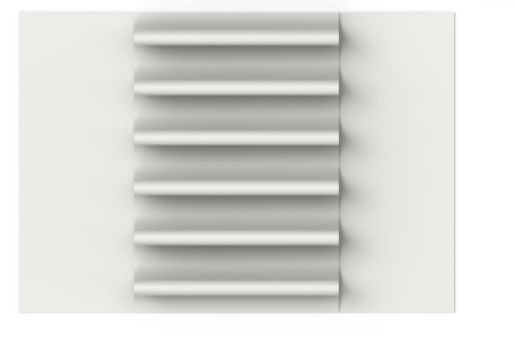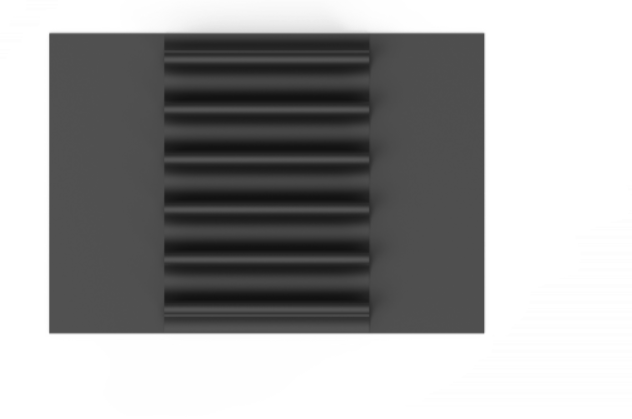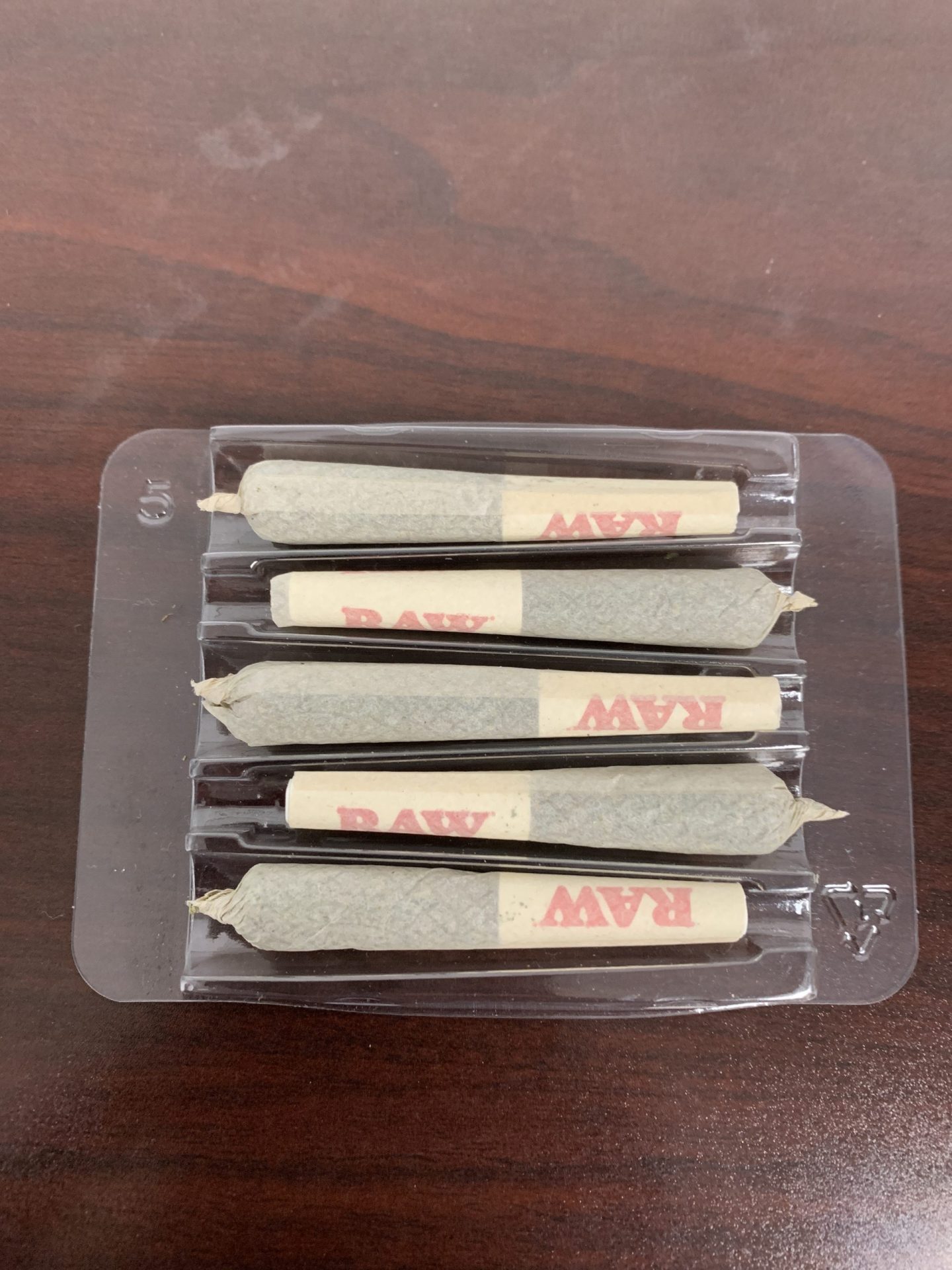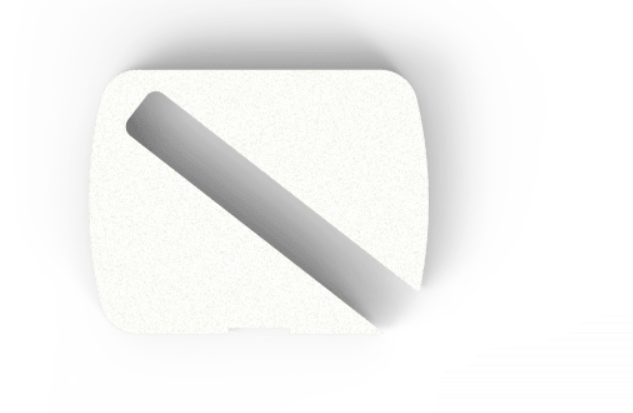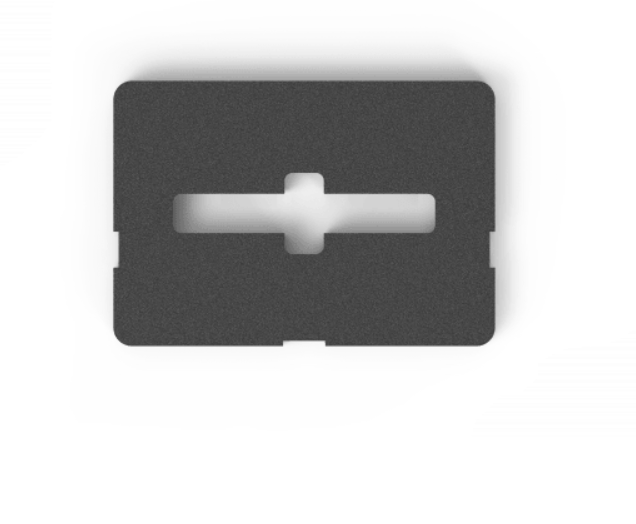 Environmentally Conscious, Child Safe, Champions for Cannabis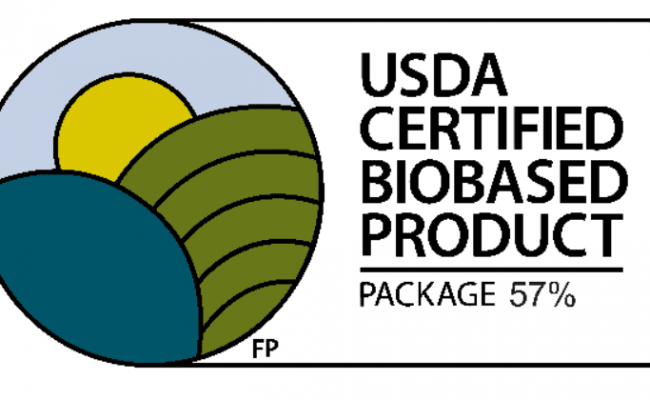 Which Certifications Does CRATIV Hold?
Child Resistant Certified (16 CFR 1700.20 )
ASTM Compliant ( D3475 )
Child Nicotine Poisoning Prevention Act of 2015 Compliant
Poison Prevention Packaging Act of 1970 Compliant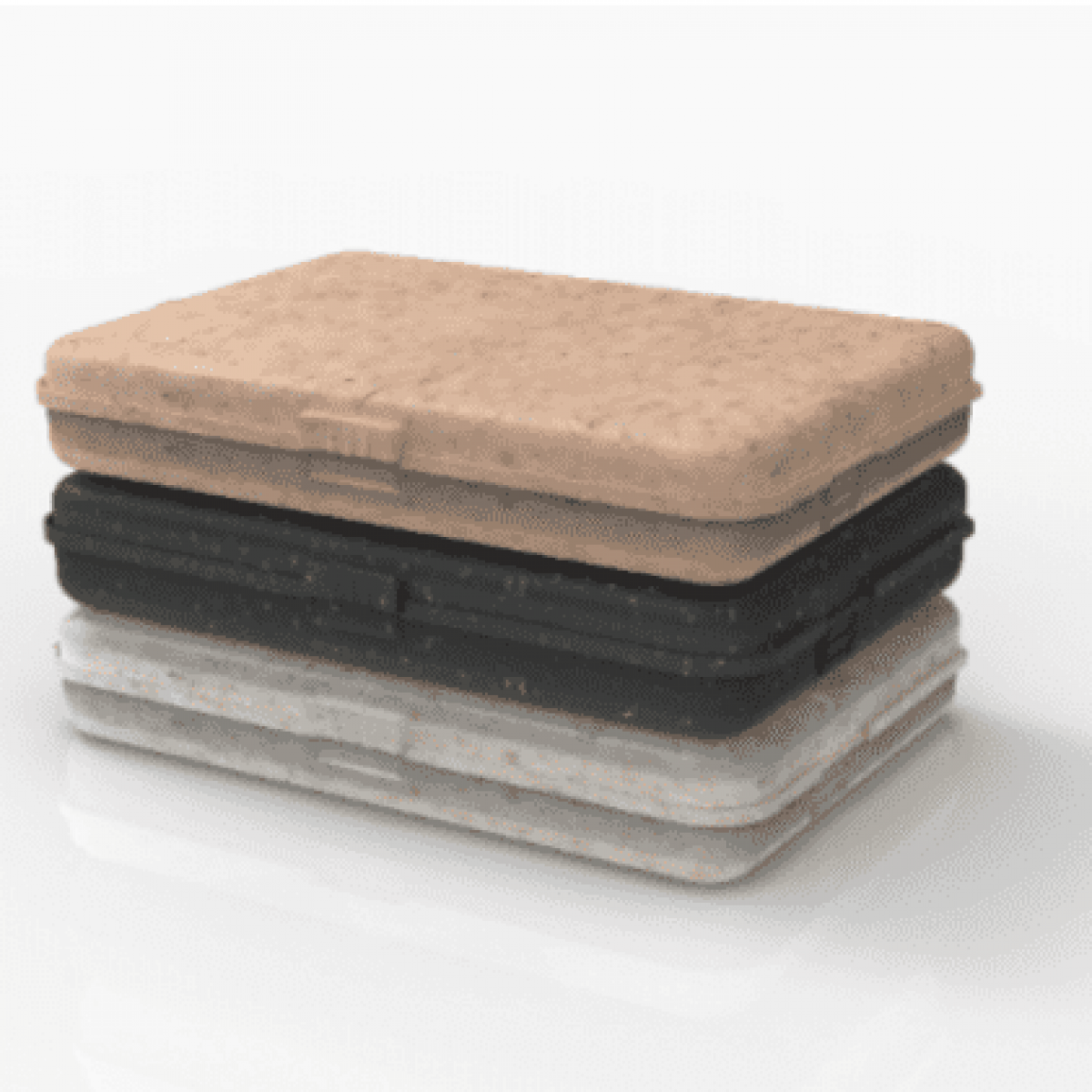 CRATIV Accelerator uses a new food grade FDA approved additive that helps naturally present enzymes in landfill environments to infiltrate the molecular structure of the materials used in our cases in order to accelerate degregation.
CRATIVPB (Plant Based) is the new certified USDA bio-based resin. Utilizing renewable, bio-based materials displaces the need for petroleum-based materials.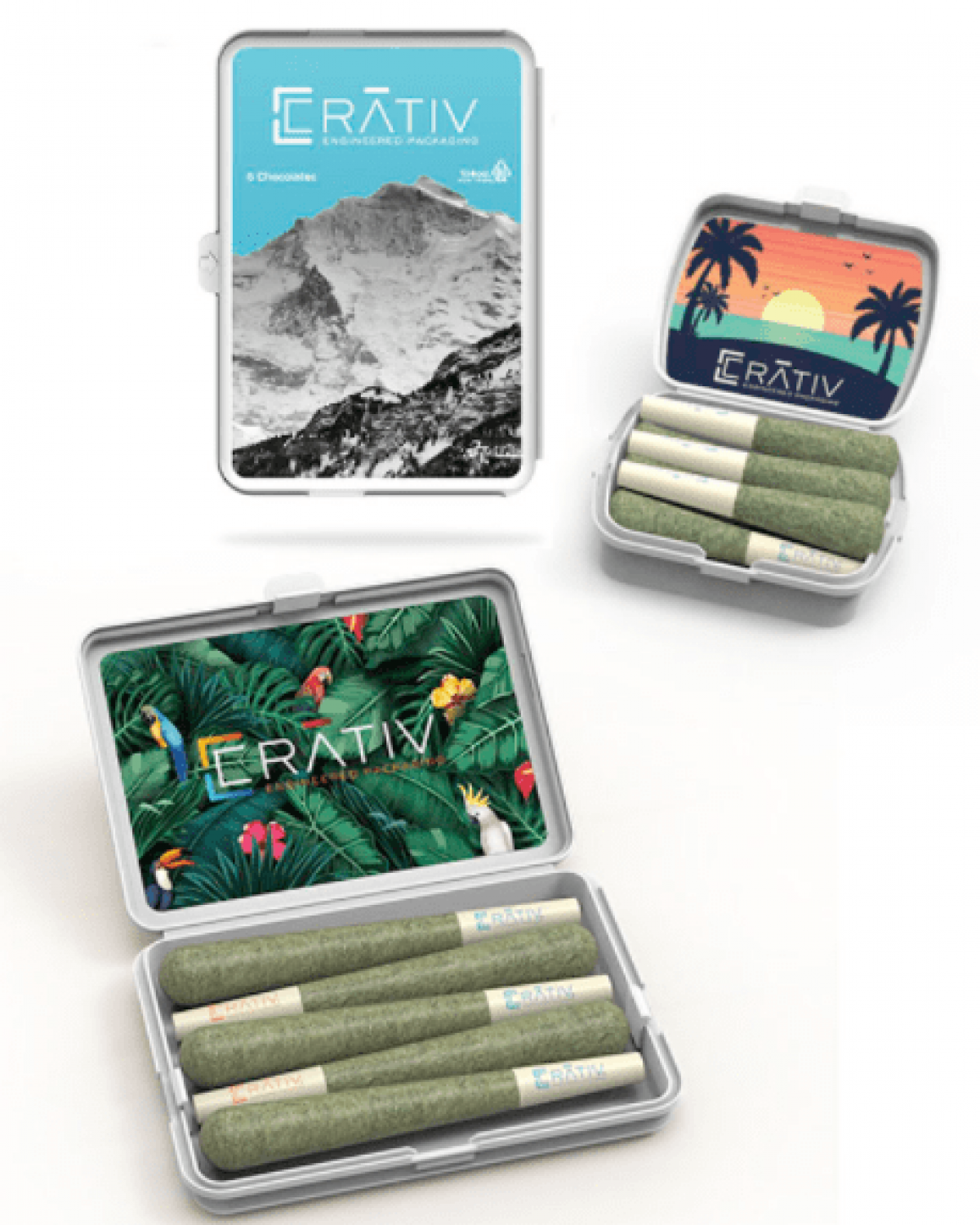 The unique, rectangular shape promotes optimal branding and merchandising. The patented, hardshell pocket profile design is made under ISO quality system control from FDA approved food-grade materials.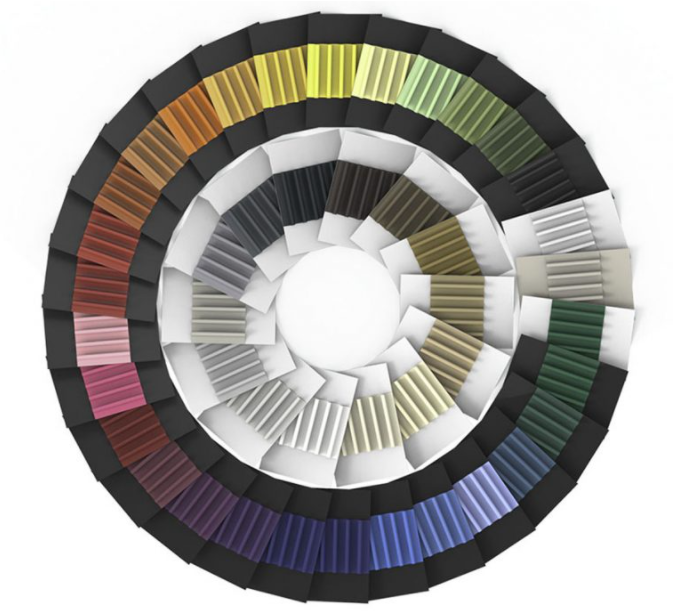 What Customizations Are Available?
You can customize your CRATIV with our insert and label offerings to differentiate your brand in the market. 
Standard cases are either black or white. Custom colors are available at an MOQ of approximately 100,000 units.
CRATIV SUSTAINABLE PACKAGING
Looking to pair your pre-rolls and vape carts with environmentally conscious packaging? 
Request a quote to pre-order, customize your containers, connect with our team to discuss supply agreements or recieve an email when the product is back in stock.