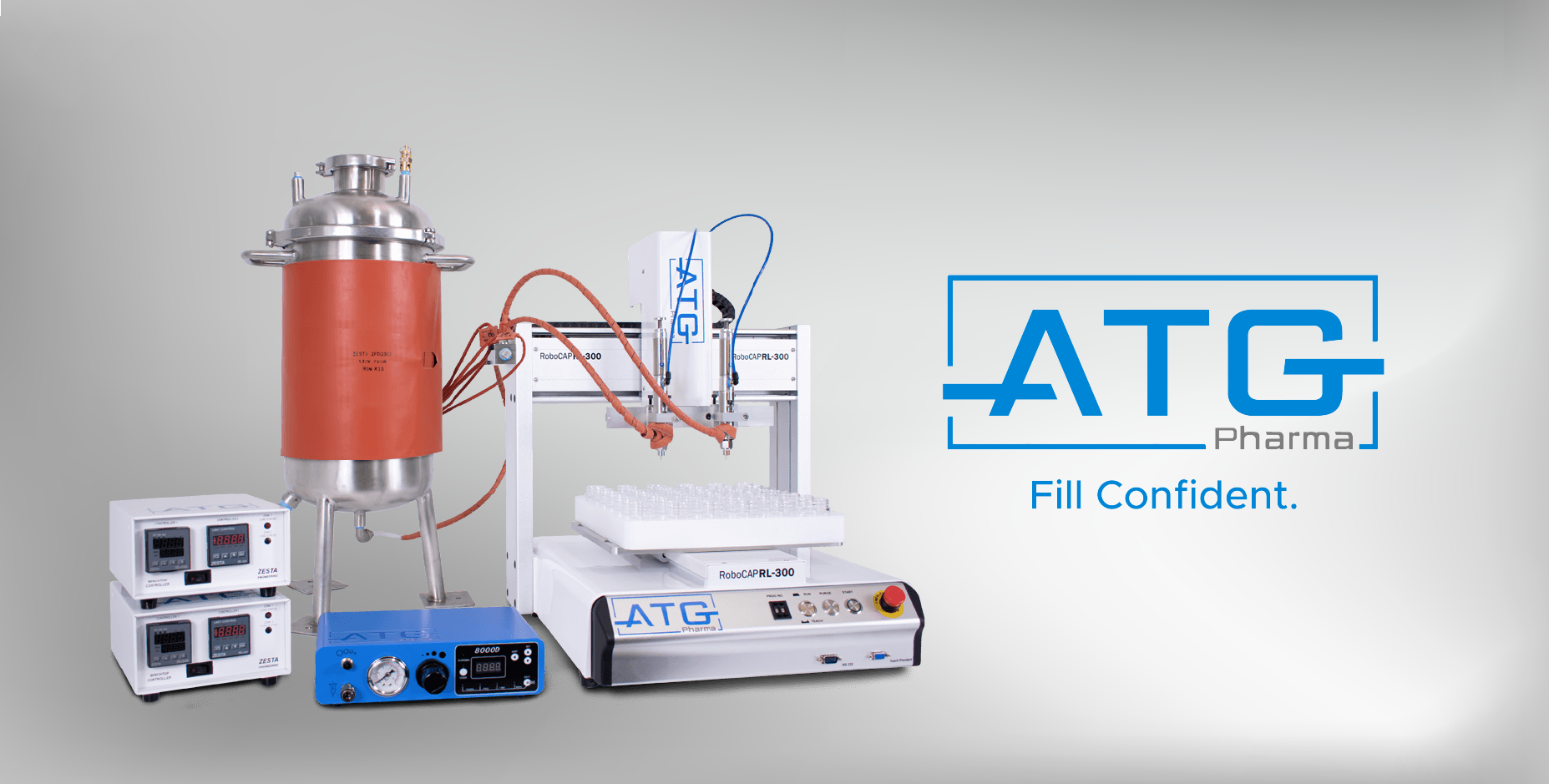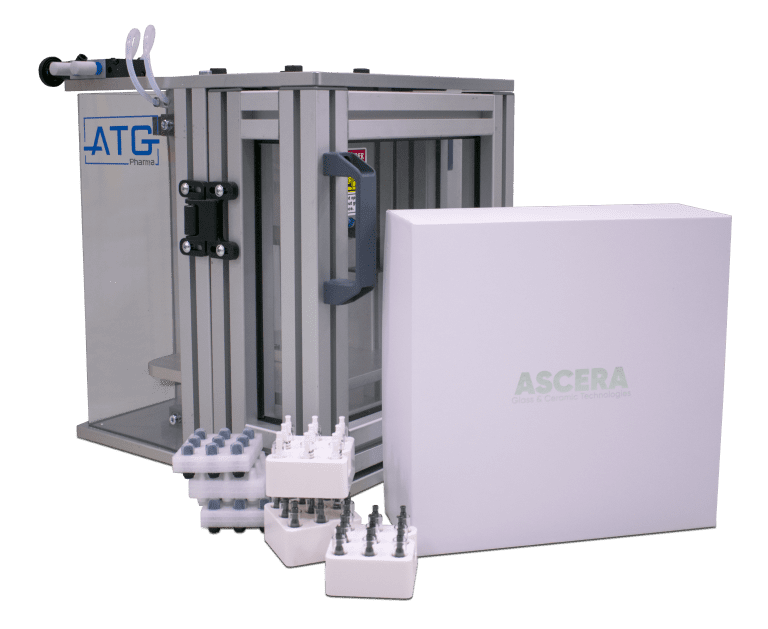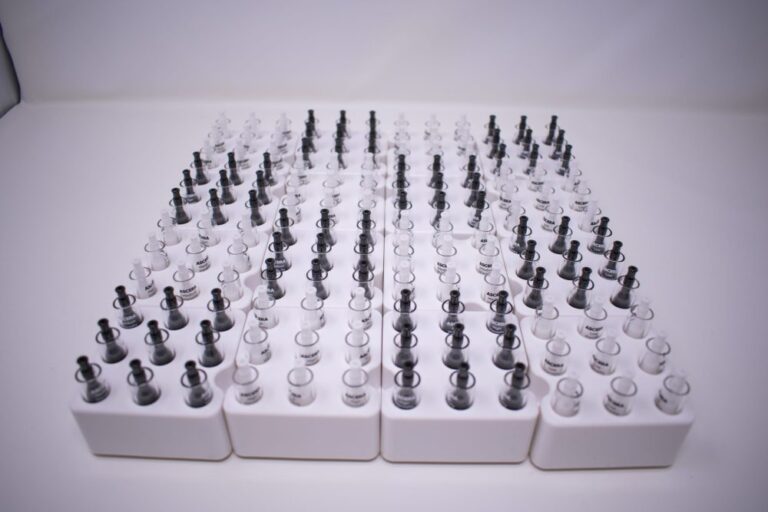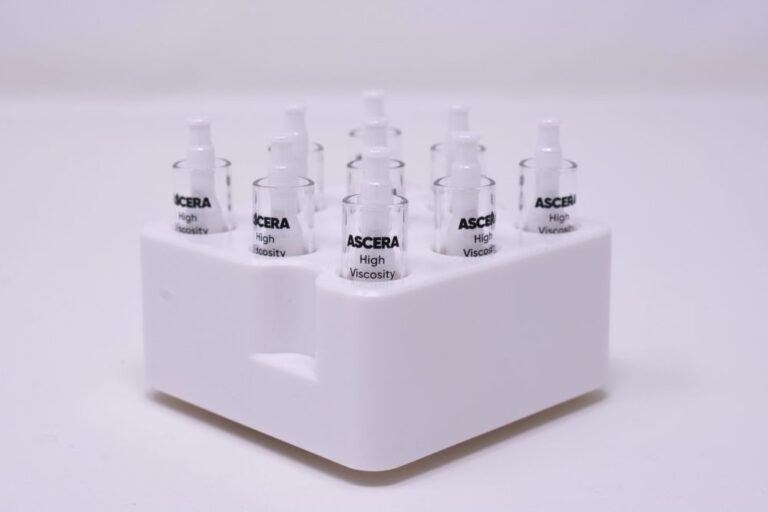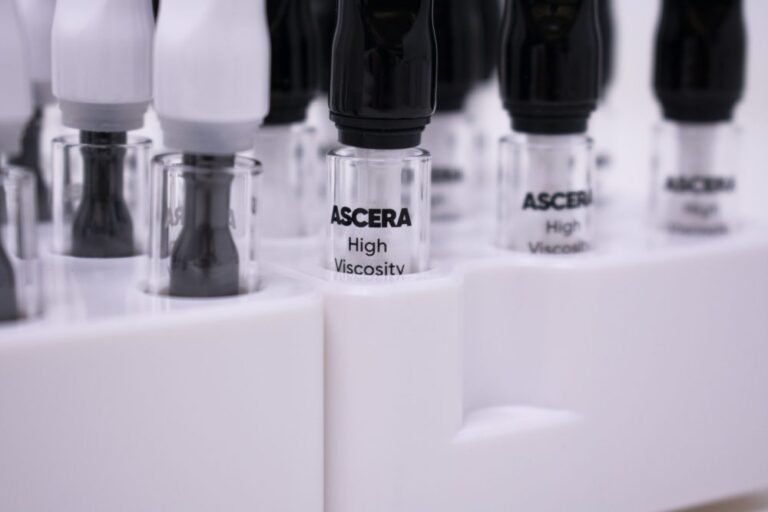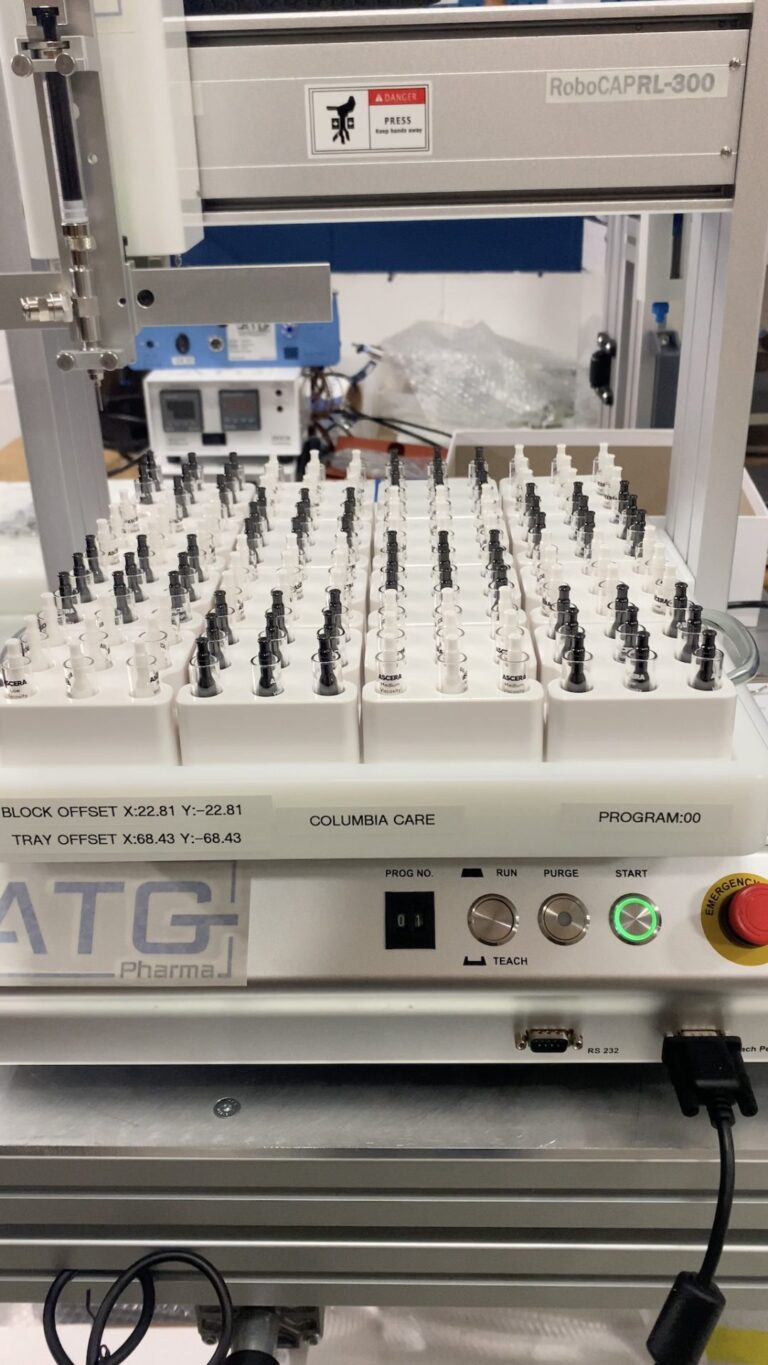 ASCERA has partnered with ATG Pharma to bring you the most advanced, high efficiency automation solution in the world. The A-Block Automation solution boasts a whopping 2100 carts/hour throughput with only 2 required workers to man the stations. This streamlined automation production is designed to maximize the efficiency of each and every worker in your production team.
ASCERA A-Block MonoBlox Cartridge Press
144 Pre-racked cartridges on 16 MonoBlox, fitted perfectly for direct placement in the MonoBlox device. Reduce touchpoints and save on operation costs. No rack loader needed!
Automatic Filling: Cartridges, Gummies, Bottles and Many More
Maintain your filling production with the RoboCAP system while still having the flexibility to pivot production at any time, upgrade, and change product lines.
Manual Filling: ML-1 Bottle, Capsule and Cartridge Filling
Ideal for non-industrial-sized clients who are looking to fill less than 1000 units a day. This compact unit is perfect for small product lines or clients looking for a starting point for their production
Packaging: Cartridge Press, Labeler, Capsule Counter
Your production line is important; filling, packaging and labeling can all be accomplished with ATG equipment. From cartridge press, capsule counting and the perfect label, our automated packaging solution is the finishing touch to your efficient production line.
Looking to automate your business or increase your production levels?
Connect with our team to discuss various solutions to increase your productivity and decrease labor costs.